Thule Crossover Rolling Duffel Review: When Monkey and I were invited to travel to Finland for the Levi World Cup I knew that we would need some new luggage. Since with all the snow gear and warm clothes that we needed to take our old standard cases just wouldn't stand up to the job. Having been lucky enough to review the Thule Urban Glider Stroller before I knew the quality of their products. Thule very kindly sent us some new bags for our trip – The Thule Crossover Rolling Duffel 87L and The Thule Crossover Rolling Duffel 56L. Since its a press trip I needed to take a lot of tech with me plus an iPad to keep Monkey occupied on the flight so the Thule Crossover Backpack 21L also came in very handy.
Thule make a number of different cases but I decided on these ones as I was attracted by the fact it had both a hard back, wheels like a suitcase and duffel handles. As I was travelling alone with Monkey I thought I may need to take over both pieces of luggage. Having the flexibility to put one of my shoulder would be helpful. With this in mind that was the reason I chose the two different sizes. I was hoping the smaller 56L size would be suitable for Monkey to pull around. Only when it turned up it was quite a bit bigger than I realised, so I did wonder if he would be okay. However throughout out the trip he managed to manoeuvre it himself.
It was also really good for putting on my shoulder even when filled with bulky snow gear and jumpers. Not only that but there are a number of thought out features designed to make life easier.
The soft upper weights considerably less than a standard suitcase, which is important when travelling light. With so many travel companies putting stricter and stricter weight restrictions on baggage its useful to have a holdall which is lightweight
The bottom is an aluminium exoskeleton and 

a moulded polypropylene back panel absorb the impact of rugged travel. Which definitely got a work out while we were away.

The wheels are purposefully oversized to make sure that they can roll easily over the terrain.
Concealed in the back is a telescoping handle which is easily moved up and down by the buttons on the side
Down the side there are compression straps which are easily altered. The aluminium hardware gives me confidence that they will stand up to knocks and scratches in transit.
On the top of all three bags there is a special Safezone compartment designed for sunglasses, goggles etc. Its also useful to put essentials such as your phone. Its designed specifically to be uncrushable
The duffels are essentially two bags in one with a divided main compartment. It allows for harder items to be placed in the back of the case to take benefit from the moulded back. With softer items in the top. Its also possible to access the top compartment without opening the rest of the case. Which meant that we put our extra layers in there for when we got off the plane. Its also possible to use it to separate wet from dry.
All the zips allow for a padlock to be passed through them for security. These are not included.
All three bags are designed to be water resistant which is essential when you are off adventuring.
The size difference between the 56L and 87L is considerable. The quality of the bags is second to none and they have really stood up well to be being thrown around in the travelling process. I can see them being used a lot in the months to come. As expected quality doesn't come cheap but if you want practical, well thought out luggage with lots of useful design features then I think you get what you pay for, with Thule being no different. I think we will be adding to our collection so that we all have a bag for our next trip.
I have been on the hunt for a backpack for blogging for some time. It needs to be functional and be able to look after all the tech I have to carry around with me. Thule has a number of different laptop bags ranging in size from 20L to 34L. I love how you can search them online by the size of the laptop or MacBook! Hence the reason I ended up with the 21L Crossover. As not only will it take my MacBook but it also has space for an iPad in the back pocket. Which is super easily accessible. Just what you need when you are travelling with children.
In fact it has so many different pockets it can take a while to get the hang of where to put everything so you can find it again. But once you do, you wonder how you every lived without it. Its incredible comfortable to carry, not only was it perfect for our trip to Finland but I have also used in on a weekend away with the girls. I managed to get everything I needed in it for the weekend! Which goes to show how much you can fit into it.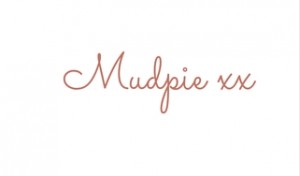 If you've liked this post please follow me on my social media channels:
Mudpie Fridays: YouTube | Twitter | Instagram | Facebook | Pinterest | LinkedIn
We were given the luggage mentioned in the post for the purpose of this review, all words and opinions are my own.