Review Beasts of Balance: Ever since the boys were small I have been drawn to stacking games. Helping them to develop patience, strategic thinking and fine motor skills they ticked a lot of boxes. However now Monkey is that much older they simply no longer interest him. That is until Beasts of Balance contacted us to see if we would like to try out their core pack along with some battle cards. The set brings stacking games into the twenty first century by combing it with an app.
In the set you get six basic animals – eagle, bear, shark, octopus, pelican, warthog along with a plinth to stand then on and a further eighteen artefacts designed for game play. Each piece has a logo on the side or back which you hold against the plinth before placing it into play. In co-op mode the idea is to create a world where all your animals coexist happily together. Only it doesn't work like that and you need to use your elements wisely. The animals fit into the four elements and the artefacts help you to add points and protect them. Its also possible for the animals to migrate and evolve into different animals with the app having a beastery for you to collect all the different possibilities.
In Co-op mode you need to try and keep them all alive and gather as many points as possible, each game is different and it really makes you think about how to make sure they don't go extinct. Of course if the tower tumbles then the game is over unless you can re-stack the items back up again in the time the app gives you.
There is also a battle mode which allows for multiple players to stack against each other. First you choose an element and then add the animals related to your element each taking it in turns to add an item to the plinth. Its also possible to use battle cards which creates another dimension to the game as you can use them against each other. Each card has a power attached to it such as the option to increase your points or blow another animal up. The cards work in the same way as the artefacts to action them all you need to do is place the card on the front of the plinth. It adds a whole new dimension to strategy play and I can see it being a big hit around the Christmas dinner table.
Things we loved about the Beasts of Balance
The items are so tactile, especially the animals which although plastic have this softness about them
Its a social game, the co-op can be played by 1-5 and the battle mode 2-3 players
Its possible to buy additional animals which with expand the game play further – these include a unicorn, whale and a lion.
Its really clever how the plinth knows whats on it and whats not and when things fall off! You do need 3 AA batteries to make it work which are not included.
The battle cards are based around augmented reality – its really clever how the physical toys interact with the app and technology.
I like how different it is to anything else I have seen on the market, the fact that it encourages strategic thinking and really tests Monkey reasoning skills
It appeals to a wide age group and its been a big hit with Hubby and I as well.
The app is available on both apple and android devices and can be downloaded free of charge. The Beasts of Balance Core Kit retails at £62 and the Battle Cards are £16. They are available to buy on their website.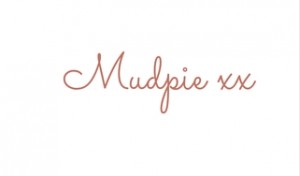 If you've liked this post please follow me on my social media channels:
Mudpie Fridays: YouTube | Twitter | Instagram | Facebook | Pinterest | LinkedIn
We were given a Beasts of Balance game and a set of battle cards in return for this review, all words and opinions are my own.