Levi World Cup with Kids: If you follow Mudpie Fridays on social media then you will know this month we spent a few days in Levi, Finland. It was the most amazing trip and we ticked a number of once in a lifetime things off our list. The reason for our visit was to experience the Levi World Cup. Each year Levi hosts a leg of the World Cup in November, which he has been doing now since 2004. The event which runs over a weekend sees men, women and children compete to win a downhill slalom race. It marks the beginning of the snow season for Levi and a huge draw for enthusiasts at all levels.
Unfortunately Levi like many other Scandinavian resorts was suffering from a lack of snow. Ironically a couple of weeks before our arrival there had been plenty but as the weather had warmed up a lot of the snow around the resort had melted. The weather was so warm that it wasn't possible to make any extra snow either. I was super impressed with how the resort was coping. Since they have a slope next to Zero Point. But the competition slope was a little out of town. Our tour guide told us about how they had harvested snow from last year and managed to keep it and deploy it this year so that the competition could go ahead.
Although Monkey was too young to attend the parties attached to the celebration we did attend the opening ceremony. During this the running order of the women was decided but picking out a present from Santa's sack. Each racer is brought up on stage by a reindeer which is an old tradition as the winner of both the women and the men's racers will win one. This was on the Friday night, on the Saturday morning we headed over the slope.
On the walk up to the stand there is a Lapland Avenue. Lots of local businesses come along to sell their wares. There were lots of reindeer, huskies and Christmas characters that lined the hill. There were plenty of places to get food, buy little gifts and also play an odd game of ice hockey! Unfortunately I hadn't dressed Monkey in his ski gear as it had started to warm up. Which was a mistake because all he really wanted to do was to slide down on his bum. Which he did do unintentionally a couple of times.
On the Saturday it was the women's races and on Sunday the mens. We were lucky to be standing right at the end of the run in the press stand. The atmosphere was brilliant with lots of people with flags around their shoulders. Holding posters of the ladies they want to win with with names and faces. There was even a man at the front who was lending flags to people. Which Monkey was most impressed with opting for the American flag, I am sure its because they were winning. He's nothing if not competitive. It was the perfect place to stand. Although for the more adventurous it was possible to walk up to the top of the slope and view from the tree fringed side lines.
Its possible to eat on site either from the various venders that are on Lapland Avenue or in the Alpine Cafe at the bottom which is reserved for the VIP members. We ate in the clubhouse, there as a buffet which was made with ingredients sourced from local producers and very child friendly much to Monkey's excitement. As part of our VIP package we could catch the bus back to Zero Point free of charge. It went every twenty minutes on the Saturday and Sunday from 10am to 4pm. It was very convenient and meant that we could come and go as we please.
We had a great day at the Levi World Cup and its really ignited an interest in skiing for Monkey. Who had his first ski lesson that afternoon. Like any sport watching it in person os so much better than watching it on the TV. The atmosphere was electric, everyone so warm and welcoming and perfect for kids. I am without doubt that we will be back.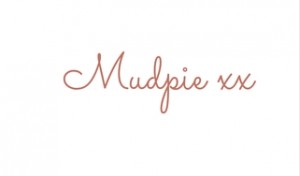 If you've liked this post please follow me on my social media channels:
Mudpie Fridays: Twitter | Instagram | Facebook | Pinterest |LinkedIn
We were invited on a press trip by the Levi Tourist board to experience everything the resort has to offer. VIP passes for the Levi World Cup was included in this.