Like many households across the UK we have various pieces of tech. I recently wrote about the latest addition to the Mudpie Fridays household and how I think it's important for children to become computer literate. While computers have and will form a big part of my children's education, I want to be able to keep my boys as safe as possible whilst they're online; which is where Plusnet comes in. Just in time for Christmas, Plusnet has launched the Nice Device Quiz as part of their ongoing collaboration with Internet Matters, a non-profit organisation set up to help parents keep their children safe online.
For those of you who have not come across Plusnet before they are a communications provider established in 1997. Their ethos is simple, to provide good value products, excellent customer service and have an open, honest and caring relationship with their customers. Talking frankly is one of their strengths which is why this campaign is a natural fit for them.
The festive campaign is designed to raise awareness of internet safety and to help parents keep their children's devices safe online. The Nice Device List is a simple online quiz where parents can test their knowledge about online safety, which covers some of the most popular online devices. By taking the quiz you can make sure any gifts you give this Christmas stay on Santa's 'nice list'. Once the quiz is completed its possible to download a personalised letter from Santa which includes some easy to remember advice. This can then be gifted along with the device.
This campaign really resonates with me as the first part of protecting our little ones must be understanding the risks ourselves; only then can we help to educate them. This is something which we are needing to do more and more with Monkey. The other night he wanted to download a new tank game on the iPad. However, the game had a recommended age of twelve on it. Queue a meltdown in true six-year-old style when he got told no. Once he calmed down, we talked about why we had made that decision and the reasons behind it. He still didn't like it but at least he understood why. That was our first experience of discussing internet safety with him, it wasn't very successful.
So I decided to take the online quiz myself to see what I can learn to help me in these discussions. The first thing I noticed was how easy it is to access, you don't need to put in any personal information or login with a social media platform. Unsurprisingly by taking the quiz I learnt a lot. The one thing that really stuck with me was that I thought by putting parental controls on our devices that Monkey would be protected across everything online. The quiz taught me that this was not the case and that he is still at risk. So, all of a sudden, I've realised that something which I thought as a family we are on top off we aren't. Which if I am honest is a bit of a shock. Since hubby and I work online so much ourselves I thought we had it nailed. We have already reviewed the information sent from Internet Matters and will be making some changes around how we manage all of the devices the boys have access to.
Not only is the quiz educational it also serves as a way to open up the conversation around internet safety between parent and child. Plusnet have really thought about the way the whole topic is addressed with the little ones and have made it very child friendly by making available the letter from Santa. At the beginning of the letter it talks about the child being on the nice list, before moving on to encouraging children to speak to their parents about electronic devices and how to keep new electronic devices on the nice list. Monkey loves anything from Santa so this will be great addition for him. I really like the fact that it is written in such a way that it's easy for him to read. Introducing the subject of internet safety in a very gentle way. Much more successfully than our previous attempt!
I think that The Nice Device List is a great idea and with a distinctive name I really hope that it catches on. Internet safety is such an important subject and it only takes a couple of minutes to complete the quiz. We will be going through all the devices in the house and also bringing the subject up more frequently with Monkey as to avoid the meltdown that we had around the game he wanted to access. If you are thinking of gifting an electronic device this Christmas, then I would really encourage that you spend a few minutes doing the quiz. You can find it on the The Nice Device List Campaign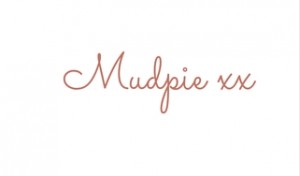 If you've liked this post please follow me on my social media channels:
Mudpie Fridays: Twitter | Instagram | Facebook | Pinterest | LinkedIn
This is a collaborative post written with Plusnet, I have been compensated for my time