'You are the bows from which your children as living arrows are sent forth"
We have a had a brilliant weekend away. Which is why my post this week is late as we only got back late this afternoon, in fact I am writing this as we drive down the motorway. For me it was especially important as its the first break since I took Monkey to Barcelona which I didn't need to cover on social media. Intentionally I have not shared any details of our trip even on stories. I know we are lucky having so many adventures but its equally as nice not feeling like you have to get the perfect Instagram photo or capture every little detail for a blog post. Its taught me a lesson – in 2019 there will be more breaks away off of social media. The world doesn't end if you don't comment on your friends photos until a couple of days later…
Naturally the picture of the boys is from the weekend. We went on a ride which had those 3D glasses. Normally catching a picture of the boys is hard work but they just both happened to look at the camera and 'pose'. I've really noticed their relationship develop even more this last couple of days. Kipper loves playing with his big brother and Monkey is starting to see the benefits in having a little side kick.
This week is a short week for us all, thanks partly to our mini break. I still have a reasonable amount of stuff to do before Christmas including a lot of internet shopping! So this week is going to be focusing all around ticking things off the to do list. I am starting to wish I had booked the whole week off of work. Although blog wise I am coming to the end of the deadlines with just a couple more this week before I take a much needed longer break. There will also be some reflection on 2018, my work life balance and what I am trying to achieve having a business and a corporate job!
Hope you all have a great week getting ready for the festivities.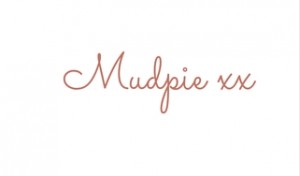 If you've liked this post please follow me on my social media channels:
Mudpie Fridays: YouTube | Twitter | Instagram | Facebook | Pinterest | LinkedIn
Linking up to #LivingArrows