I can't believe the last time I wrote a Little Loves post was back in October! This year has definitely been a bit of a whirl wind! Thankfully yesterday was my last day at corporate work which means now I can completely focus on Christmas as theres still a lot to do. Every year I promise myself I am going to be organised and ready but it never seems to quite work out like that.
I have been pretty slack on the reading front but I have asked for a new book for Christmas. No surprising it is travel related and is in anticipation of a course which I am hoping to sign up to at the beginning of 2019. All I need to do is figure out how to make the time. I am also hoping to catch up on some research over the Christmas period and build our travel bucket list which has been one of the things I've want to do for a while.
Last weekend we went away to somewhere special with the boys. It was my first break of the year with the kids where I didn't have to take pictures for a review so it was bliss. Made all the more special by where it was. It meant I could be a lot more present in the moment and watching them enjoy themselves was really lovely and reminded me that I need to do more of this next year. Its also made me really think about the whole work life balance which I have seemed to have lost my way on.

The glug of beer… I gave Hubby and early Christmas present last night – a Home Bar Drinks Dispenser from Paladone. He had seem something similar and had decided he wanted one. Since I make him a beer advent calendar every year it seemed the perfect accompaniment.
Its very simple to use, you literally just add the straw to the bottom so that it goes into the bottle. Attach and then poor, we used beer but it would work just as well with bottles of spirts as well. It also comes with a dry wipe plaque and pen. At a very reasonable £12.99 they would make a great addition to a New Years Eve party.
Since this is likely my last post before New Years (I am finally taking some time off). Looking back over 2018 we have made some wonderful memories as a family. Been on some great adventures and been lucky enough to go on several holidays. Looking into 2019 the only thing I will change is having a little more time at home. If Hubby and I are serious about moving then we really need to spend a little more time getting ready to do just that.

I am looking forward to wearing my new Delight Boots from Hotter Shoes over the festive period. They are so easy to wear and look great with jeans and also dressed up which is how I will be wearing them on Christmas Day. Just like all my other Hotter Shoes they are very comfortable and with the brocade print on the back I have had a lot of comments. If you would like to try some for yourself I have a giveaway running on Instagram which finishes on the 28th of December. Not only will you get the chance to win your own pair but also the matching bag.
From my family to yours I wish you a very Happy Christmas and a wonderful New Year. Thank you for all your support in 2018 xx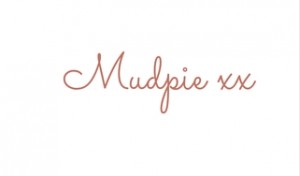 If you've liked this post please follow me on my social media channels:
Mudpie Fridays: YouTube | Twitter | Instagram | Facebook | Pinterest | LinkedIn