'You are the bows from which your children as living arrows are sent forth"
It always astounds me how quickly each year passes now we have children. This last week we have actually spent some time relaxing and doing nothing. Something which is very rare for us as a family and its made me realise that next year we will need to make more of an effort to do more of it. Its funny though as once you have started doing nothing its very easy to stay there. Which means all the posts I wanted to write for round ups of 2018 have not been written yet!
One thing I will be definitely doing next year is continuing with Living Arrows. My blog was originally started as an online journal (like many others I'm sure) and although it has grown into something else now, I still want to try and keep it real (expect more of this in 2019!). I also love looking back through all the living arrows posts I have published, reminding myself of the memories and how young they looked!! I have now been doing it for two years and I am totally tempted to back date them so that I have a record of since Monkey being born… (can you tell I have enjoyed doing nothing, all these plans will go to pot once I go back to work!).
Anyhow this weeks photo was taken at Polesden Lacy. Its a National Trust property which is reasonably local to us and we use to visit frequently. We haven't been for a while and decided to venture out with some friends in-between Christmas and New Years Eve. They had a Monopoly game trail which was great fun and we came across these new swings, which were the perfect size for the two boys.
Today we are spending catching up with more friends over breakfast, lunch and dinner! Before celebrating the coming of 2019, I have a feeling this could be our greatest year yet! Wishing you all a very Happy New Year xx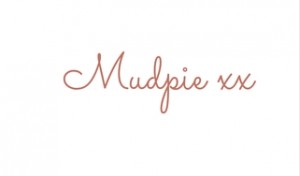 If you've liked this post please follow me on my social media channels:
Mudpie Fridays: YouTube | Twitter | Instagram | Facebook | Pinterest | LinkedIn
Linking up to #LivingArrows