This time last year I wrote all about our Adventures of 2017 it was a great year for spending quality time together as a family. I didn't think we would be able to beat it if I am honest. However 2018 has been even kinder to us, in someways a little too kind since nothing has been done around the house this year what so ever. Our normal bucket list has been neglected and the garden now needs a landscaper, but the memories we have made are very special. 2018 has seen us visit the Spain, the South of France, Isle of Wight, Guernsey, Portugal, Crete and Finland to name a few. This post covers our breaks from January to June.
January
I went to Inverness with a lovely group of Bloggers where we stayed at Eagle Brae. When someone suggested visiting Inverness in January Idid wonder if we were slightly mad! I had visions of 6ft of snow. Thankfully that wasn't the case when we visited and I am so glad we did as its not the sort of break I would normally look to go on. Yet its opened my eyes up to a whole new holidaying experience. One which I hope to introduce Hubby and the children to…. Read More.
January is also the month of my husbands birthday so we had an over night stay in Brighton. I booked a Michelin stared restaurant for his birthday night and since my in laws live close by it meant that we could have a night away without the kids
February
In 2018 we had all good intentions to visit a number of castles in our ABC of Castles challenge of which one was Windsor. We decided to make a weekend of it, visit the castle but also explore the local area as well. During February we also had a our first glamping experience as a family at Camp Caalm in Dorset. Having never 'glamped' before I was interested to see how the boys would take to it. Hubby also had some quite strong preconceived ideas. So I guess the question is how did we get on?… Read More
March
Over Mothering Sunday we were invited to Longleat Centre Parcs. When I was a child we use to visit Center Parcs most Summers. I have fond memories of cycling everywhere, the water rapids and the sweet shop! Now as a mother its great to be able to share these memories with the boys….Read More.
April
What a busy month April was. I took some time off over the Easter holidays to take Monkey to Barcelona. Just the two of us. It was our first city break together and I was very surprised that it went without a hitch. I am hoping to take him away again in the holidays in 2019 to another city. Although I am not sure where yet, I learnt a lot about taking a five year old on a city break last time and so feel much more confident second time round.
Blog wise we had a couple of weekend trips. The first was to the Norfolk Coast with Haven. Now Kipper is almost two its important that these breaks cater for his needs as much as the rest of us. Having a four year age gap between the boys means it can be problematic to find breaks that do just that. When Haven told me that they have launched a whole load of new tots activities I hoped this would help solve my problem. Designed to specifically for children aged 0-5, I was looking forward to seeing how Kipper got on with them….Read More
In the same month we went to the Isle of Wight to visit Rookley Park. I remember visiting the Isle of Wight as a little girl and having a wonderful time exploring the beaches. So I was very excited to take the boys over on the Ferry. Since neither of them have been on a Ferry before there was a lot of excitement as we made the short trip over from Portsmouth. It was so simple that I questioned why we hadn't done it before. Their excitement was infectious so by the end of the 40 minute journey we couldn't wait to reach our home for the next couple of days… Read More.
May
Staying in London is a treat as there is so much to do in the capital for Children. In May we were invited by the Royal Garden Hotel to try out their Food & Flicks package for families. Having always wanted to spend time in that area of London we were very excited by the chance to explore the parks and museums…Read More
In May we also had our first trip abroad as a family visiting the South of France with Eurocamp. We drove down and stayed at a couple of different parcs on route. We also got two flat tyres!! St Raphael is in the Cote D'Azur are of France which is on the Southern Coast nestled between Cannes and St Tropez. Having visited the Bordeaux region with Eurocamp last year when we stayed in La Côte D'Argent Hourtin-Plage. We thought we would have a very similar holiday to last time. Yet it turned out completely different. Not that its a bad thing at all, the same good Eurocamp basics were there but the region itself gave a different holiday experience. It goes to show the variety of holiday on offer when choosing to book with Eurocamp…Read More
June
One of the things I really wanted to do for my birthday was to visit the The Confetti Fields based in Wick, Worcestershire. Being on my list of places to visit since last year when I saw it spread across Instagram I knew I really wanted to visit. Although I think we picked the hottest day of the year so I wasn't very popular with the hubby. Also its a long drive from us so we decided to make a weekend on it. I did manage to capture some lovely photos of the boys too.
Over my actual birthday we were invited to Guernsey. Neither Hubby and I had ever been before so we weren't sure what to expect. In my head I wondered if there would be enough to do to keep the kids entertained. Yet what we found was the prefect family break. None of us wanted to come home and we would have happily extended our holiday to a week if we could. I hope that we will be able to go back again soon… Read More
What an amazing first six months to the year. If you would like to read about our adventures for the rest of the year then you can do so here – Our 2018 Adventures July to December. I have also put together a Travel Bucket List for 2019 if you would like to see our plans for this year.
I would love to hear about your family adventures in 2018 please let me know what you got up to in the comments below.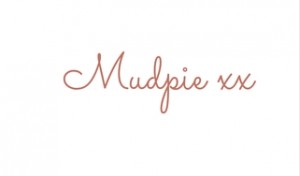 If you've liked this post please follow me on my social media channels:
Mudpie Fridays: Twitter | Instagram | Facebook | Pinterest | LinkedIn
Many of the trips mentioned in this post have been press trips where we were invited to visit in return for social media exposure, blog content and youtube videos. If you are interested in working with us on this basis then please email me on mudpiefridays@hotmail.com.