I started writing about our adventures of 2018 just like I did in 2017 – Adventures of 2017. When I realised that it would end up running over 2000 words so I have decided to break it into two. This second part covers our getaways from July to December, if you would like to read about our adventures between January and June you can do so here. 2018 was extremely kind to us and I am under no illusions as to how lucky we were last year.
July
For our family Summer holiday we were invited to stay at a villa in the Algarve, Portugal by James Villa Holidays. We had previously stayed in Tuscany with them last year. It was here we fell in love with villa holidays. They offer us so much flexibility and with little ones and we need that in abundance. So we already knew the reasons why a villa holiday would work for us. I guess the question is did Villa Olive live up to expectations and did the Algarve give us the family holiday we were looking for?… Read More
August
As you would expect August was a very busy month for us since Monkey is off of school which means we are less restricted on what we can and can't do. Our first trip of the month was our first camping trip as a family to CountryFile Live which is based in the grounds of Blenhiem Palace. I was a little nervous about taking all four of us camping for the first time but had packed all the essentials. We headed straight to the campsite which was on the outskirts of the estate…. Read More
Keeping with camping theme I was lucky enough to be invited to the 80s Rewind Festival which takes place at Henley on Thames. Now in its tenth year a number of artists which stared in the original line up made the effort to come back to mark the anniversary. Since that first show Rewind has grown in such popularity that there are also Rewind festivals in the North and Scotland. Having the chance for a girlie weekend away over a hectic Summer holiday was too good an opportunity to miss…. Read More
One of the problems with being a travel blogger is managing the amount of holiday which you have with the number of press trips you are invited on. By the end of the Summer hubby had run out of holiday so I took both boys away on my own to Devon with Beverley Holidays. Devon is the ideal holiday location for families as there is just so much to do. Lots of attractions and sandy beaches on the doorstep. Beverly Holidays is ideally placed to visit them all, including Paignton Zoo which is literally just round the corner. So what did we think of the long established Caravan Park that promises family holiday memories to last a lifetime?…Read More
On the way back home from Devon we stopped at Greenwood Grange in Dorset. Making the most of Monkey's school inset days we had an absolutely wonderful time. Being fortunate enough to have reviewed a number of places this year its very rare that somewhere really stands out. However Greenwood Grange did just that. They go above and beyond to make sure your family stay is perfect. Its a real gem and one that we intend on returning to. Big words? Well there is a whole host of reasons read on to find out….Read More.
September
I went away with some girlfriends to celebrate one of my oldest friend's 40ths to Jersey. it was a lot of fun and something we want to replicate every six months. There was a lot of shopping, a spa and evenings out. Including a very special cocktail bar. I can't wait to replicate something similar in 2019 for my own 40th!
October
During October half term we stayed at the Kiani Beach Resort in Crete. Hubby and I visited a couple of the smaller Greek Islands when we were younger. However as a family we have never travelled to Greece or Crete. So we were really looking forward to enjoying some sun and relaxation before the craziness of the end of the year kicks in at school. The trip was fantastic not only did I catch up with one of my blogging besties but we also went on some fantastic trips including a Cretan Cooking Class….Read More.
November
At the beginning of the month I stayed in London with some girlfriends. We had arranged to have lunch in Dans Le Noir as part of my 40 before 40 bucket list. After which there were several cocktail bars. Keeping on the bucket list theme one of the other things on the list was travelling up by sleeper to Edinburgh.
While there we also stayed at the Apex Grassmarket. Travelling with a young family there are things which we look for when deciding where to stay. A central location, on site restaurant, family rooms and value for money. On paper the Apex Grassmarket Hotel looked like it offered all these things. So the question is, did it live up to expectations?… Read More
Our final trip in November was one of a lifetime (no exaggeration) to Finland. We were invited to watch the Levi World Cup. But while we were there we stayed in a glass igloo at Levin Iglut, stayed at The Levi Hotel Spa, had our first ski session and chased the Northern Lights. Totally spoilt and I had to pitch myself the whole time we were there.
December
In December we took the boys for a few nights to Disneyland Paris. Monkey had been asking to go for a while ever since seeing adverts on the TV. We stayed for three nights in one of the Disneyland hotels. Monkey only found out when we picked him up from school. For a family which is not particularly Disney mad we totally fell in the love with the theme park and atmosphere.
We had a totally amazing 2018 which I am extremely grateful for. I am now in the throws of arranging our plans for this coming year and I have put together a Travel Bucket List for 2019.
I would love to hear about your family adventures in 2018 please let me know what you got up to in the comments below.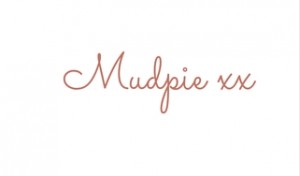 If you've liked this post please follow me on my social media channels:
Mudpie Fridays: Twitter | Instagram | Facebook | Pinterest | LinkedIn
Some of the trips in this post have been press trips. We were invited to visit in return for social media exposure, blog content and youtube videos. If you are interested in working with us on this basis then please email me on mudpiefridays@hotmail.com.