Great Minds UK Go Far Planner Review: Its that time of year again when we all reflect on the year gone by and think about what we are going to do in 2019. For a long time I have not set new year resolutions. Preferring instead to set myself goals. Historically they have been in the form of bucket lists of activities and adventures. However as I reflect on last years I find myself accepting they are not really working for us as family. Probably because they are mine and not 'ours' if you get my drift. This year we complied a Travel Bucket List 2019 where we have all inputed. It's shorter and more realistic, the things included are less time consuming and more relevant to us so I am hoping it will be more successful.
Thats all very well and good but what has that got to do with Great Minds UK? Well I have had a little bit of an ephinaney over the festive period. The bucket list is great as a  kind of to do list. But I also need a goal. A proper goal. An achievement. Something that is not tied up with the kids (who I lovely dearly), or the blog (although it is in a way) or my corporate job (miles apart). I need something for me, something that gives me the sense of working towards a purpose, something that will increase my happiness. I am happy – but I am a little lost. Which could have something to do with a rather large birthday happening this year…. I have no idea the motivation. But I do know I realised what it is over the festive break. Its something that has been troubling me for six weeks. Ever since the lovely people at Great Minds UK sent me one of their Go Far Planners.
This is a serious planner. 
It is designed to help you achieve your goals. Of course you need goals or one big goal with little ones surrounding it to start using it. I haven't had that goal until now. But now I have I know that the Go Far Planner will help me achieve it. I would be lying if I didn't say I was nervous. If I achieve my goal then it could potentially turn our loves updated down. Exciting and flipping scary at the same time.
Things I love about the Great Minds UK Go Far Planner
There are three sections to it – a Goal Setting Guide, Weekly Planner and separate Notebook. There is a considerable amount of self coaching involved. This is something which really makes the Go Far method really stand out. Although it can feel a little daunting as long as you set time aside to get started its really easy to use.
Plus if you have a wobble or want to read more within the planner there are scannable QR codes which will take you to a knowledge and guidance centre. To help answer questions you may have.
The fact that its weekly means that when you are just starting out you don't feel overwhelmed. Although as I am fast discovering once you are in the mindset you can't help but add little things to your plan frequently.
The leather cover available in both grey and blue gives a feeling of luxury, the paper is a good weight and the gold writing gives an expensive feel
The Go Far method has been developed taking into account theories around time management, personal transformation, positive psychology and talent development.
Its possible to buy refills. Although I can see the planner lasting me for some time because of the nature of my goal (its huge!). I often find there is never enough doddle paper. With the Go Far set you get a note book with dotted paper (my favourite) and can buy multiples once yours if full. So you never feel like you need to be careful with space. Discounts are available if you buy multiples too!
Its undated which means you can start it whenever you want. Its just taken me quite a while to figure out what my goal is and so has coincided with the start of the year. But you can literally pick it up and start using it straight away without wasting a single page
You can use it along side what you are already doing. As this is all about goal setting, doing and then reflecting much more strategic by nature. So it will work along side my day to day, month to month planner which is much more operational. Covers my to do list for both the family and the blog.
My goal at the moment is a secret one I have only shared with my husband. But if you are thinking about your goals ahead for 2019 then here are a few suggestions of things you may want to consider:
The lovely people at Great Minds UK have given my readers the chance to win their own Go Far Planner (RRP £33) which includes everything you need to get started. To enter please use the gleam application below and please note the T&Cs.
Competition is open to residents of the UK aged 18
There is no cash alternative offered
The winner will be drawn at random and will receive a Great Minds UK Go Far Planner
The giveaway will close on the 3rd of Febuary at midnight, the winner will be notified through Twitter
The Winner will be asked to provide a full postal address
I have some other giveaways running at the moment so please check them out in the Blog Giveaways Page above.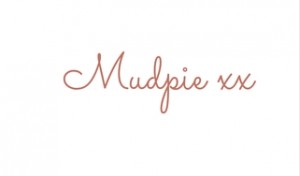 If you've liked this post please follow me on my social media channels:
Mudpie Fridays: Twitter | Instagram | Facebook | Pinterest |LinkedIn
This post is written in collaboration with Great Minds UK who have provided the planners included in this post.