At the end of the year I like to reflect on the year that has gone. Its also the time of year when I start to make our family plans for the year ahead. I'm yet to write a bucket list this year and I am in two minds whether I will or not. However I wanted to share our best days out of 2018 incase people are writing their own lists.
Top 5 Days out of 2018: Bodiam Castle
We have been members now of National Trust for some time. This year I wanted us to explore more of what they have to offer so I set us a challenge as a family. To go to twelve new properties. The first on the list was Bodiam Castle, which was convenient as our other challenge as a family this year is our ABC of Castles.So what did we think of Bodiam? Well quite simply its stunning. It was a good castle to start with although I am not sure all of the others on the list will measure up. Its very picturesque setting in a large lake, perfectly symmetrical. It looks exactly like  imagined a castle would look growing up….Read More
Top 5 Days out of 2018: World of Dinosaurs at Paradise Park
You enter under through an imposing gateway, on the other side the path is a lined with dinosaur teeth! The route around is about half a mile and it took us thirty minutes or so to walk round. We didn't rush and waited for each dinosaur to make its noise and reading the plaque next to it. Monkey's reading has been coming on leaps and bounds and he really enjoyed trying to read some of the names and the details. There are around twenty in total all designed to scale. The T-Rex in particular is huge. We stopped for a photo opportunity in front of him in the jeep. If I wasn't laughing then it could have looked as though we were driving at high speed away from him. Especially when he started to roar…. Read More
Top 5 Days out of 2018: Dinosaurs in the Wild
Are you noticing a theme..? I don't think I have seen someone so excited. Dinosaurs in the Wild is based in North Greenwich very close to the O2. So we caught the Thames Clippers boat from Embankment. Which worked out well as its then only a short walk from the pier. You know when you are getting close as there is a trail of dinosaur footprints and arrows to follow. Slots are timed as you go through this immersive theatre experience in little groups. The groups were a good size, not too many people, so the boys got to see everything they wanted…. Read More
Top 5 Days out of 2018: Paignton Zoo
At the end of the Summer holidays we travelled down to Devon. Looking for some quality family time before Monkey returned to school. Both kids love a zoo, so I was thrilled to find out that Paignton Zoo was just round the corner from Beverley Holidays. Having visited a few times before I knew it was a good day out. Perfect for little feet as everything is close together….Read More
Top 5 Days out of 2018: National Mariane Aquarium
The way that the aquarium is set up, you work your way up when you enter. There's a cafe and toilet at the top which was just large enough to get our huge buggy in. Which then takes you straight into the Plymouth Sound area. Here you can get up close and personal with fish and sea animals which can be found in the marina outside. Theres also a rock pool which Monkey thought was great as he stroked a starfish. To help the little ones see more they provide little steps which Kipper used lots and may have borrowed for the rest of the way round….Read More
So there we have it, these are our favourite days out as voted for by Monkey! I would love to hear about your family adventures in 2018 please let me know what you got up to in the comments below.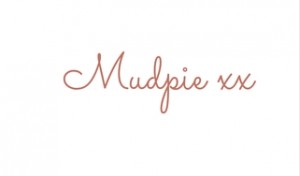 If you've liked this post please follow me on my social media channels:
Mudpie Fridays: Twitter | Instagram | Facebook | Pinterest | LinkedIn
All of the trips mentioned in this post have been press trips. Where we were invited to visit in return for social media exposure, blog content and youtube videos. If you are interested in working with us on this basis then please email me on mudpiefridays@hotmail.com.