I am hoping I am not going to regret this. I have been encouraged by Over 40 and Mum to One to join in with Project 365 a photo everyday for a year. It is something which I tried when Monkey was about 6 months old. Only I felt compelled to print them out and stick them in the album. I lasted three months.
I am hoping with the ease a simple upload that I will manage to stick to it for the full year. Along with my weekly Living Arrows post I hope it will help me keep that photo journal of the kids. Plus we get up to a lot that doesn't reach these pages of the internet so its a great way to record the simple things.
Tuesday 1st January – Day 1
So I am cheating a little as this photo was actually taken the day before. But since I didn't know we were going to be doing this… anyway thats my excuse. We went to Hatchlands Park National Trust to blow away the cobwebs after eating and drinking too much over Christmas. We had visited before and last time the house wasn't open either. But the play area had seen an update and the boys just loved being outside. Running off the excitement from the last few days. Both will climb anything, Kipper likes to copy his older brother. Only this one was a little high for him.
Wednesday 2nd January – Day 2
We headed out to the Sea Life Centre in Brighton to make the most of our Merlin Passes before they run out at the end of February. Only half of it is shut down for refurbishment so we could not see the large ocean tank. Which meant we were not in there for very long. So after a quick lunch we went over to Brighton Pier to play on the 2p machines. Monkey now has a nice collection of tickets to cash in at a later date. I do love the flashing lights on the pier and I managed to capture this while I waited for him. He had gone in to try one last machine with a friend and her mum.
Thursday 3rd January – Day 3
I took the whole two weeks off work over the Christmas period and spent Thursday trying to catch up with some blog plans I have. I pitched to a few companies which I am hoping to work with and I brought some fresh spring flowers to go with some photos. Its lovely having fresh flowers in the house although Kipper was not too keen on the strong smell of the Narcissi.
Friday 4th January – Day 4
Kipper and I normally have a music class on a Friday morning. Although it doesn't start back until next week so we decided to go out and play. He loves running around outside so we headed to Nymans another National Trust property which is local to us. Its nice to spend some time on our own, I hadn't realised how much I had missed it over Christmas. We played hide and seek around a tree which had him in fits of laughter. Squeezed in and out of bamboo, took the pushchair for a walk and visited the Snowdog Trail. He loved pushing the buggy around at this angle, not that the photo looks like it! Unfortunately it was the only one I managed to capture but he was giggling most of the time. I love two and a half its such a wonderful age.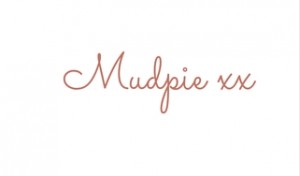 If you've liked this post please follow me on my social media channels:
Mudpie Fridays: Twitter | Instagram | Facebook | Pinterest | LinkedIn