Gift Ideas For Your Loved One On Valentine's Day
Love will soon be in the air with Valentine's Day on the 14th February. But what was once deemed a day just for couples, it has, fortunately, become more of an inclusive celebration for everyone. There are plenty of ways you can show your love so if you're looking for some inspiration, here's a handy guide to help you figure out what to get or do for the special day.
Ask Them To Be Your Valentine
The traditions of Valentine's Day still exist, with the most recognisable being that all important question. No not, where would you like to go for dinner. It's 'will you be my valentine?' Regardless of whether it's your partner or best friend, asking someone to be your valentine is a simple way of declaring your love for them. Send it in the form of a card, a balloon or a giant cake because everyone loves food right?
Food Is The Way To One's Heart
Food is always a safe option when doing something to celebrate the big day. Most couples will often go out for lunch or for dinner, perhaps somewhere they've never been before or always wanted to go. Or it could be a memorable spot that means something to them. As it's a special day, don't be afraid to have a little splurge. Pick something you might not normally go for and indulge in a glass or two of fizz to celebrate the love.
Get Them A Gift
The day should be about love and spending quality time with loved ones but who said we can't treat them with a little gift? A gift can be a great way of showing your love, whether that's something you've made yourself, a personalised gift or one that reflects their personality. There are plenty of gifts for her, for him and for anyone that you feel like spreading some love to.
If you need some inspiration, then set a budget and pick something that means something to both you and the person you're giving it to. Gifts that are more thoughtful are much more appreciated than something that means nothing.
Make A Day Of It
Valentine's Day only comes around once a year, so why not extend the occasion to its fullest and do a full day out. Start the day with breakfast in bed or eat out at a local cafe? Then head out for a day full of activities that you and your valentine will enjoy. Regardless of who it is, the day should be all about your friendship or relationship and spending time together. Life can often get pretty hectic, so it's important to take advantage of these moments and learn to live in them and appreciate who we have in our lives.
Have A Romantic Movie Marathon
There's nothing more romantic than a movie day full of romantic movies or films that you both love. Don't leave your sofa and just spend the whole day watching back to back movies, drinking hot beverages and snacking on treats in your pyjamas. Sometimes the most effective and memorable moments are those that are free and other than paying for snacks, this is a cheap date.
Celebrate The Day With Friends
It's great to see a day being celebrated by everyone and not just the couples. So whether you're single or not, getting a group of friends together to go out and celebrate can be so much fun. You could host a party at yours or take it to your local town and have a night out to catch up and remind our close friends just how special they are and how much they mean to you. Relationships can vary amongst friendship groups too, not everyone might be single or in a relationship, so this is a great way of making everyone feel involved.
Do Something Different
There's also so much variety and opportunity out there available that you no longer have to do the traditional stuff. How about trying out a new hobby together or booking yourself and your Valentine on an experience together. Learn how to make chocolate or go on a cocktail making class. Don't be afraid to think outside the box, instead of going for something typically romantic. You might find the unexpected surprises you and your loved one!
But no matter what you do, Valentine's Day, whether it's to yourself, for your partner or a loved one, is about spreading the love. There can often be a lot of negativity in the world, so this is one day to spread the kindness and support that we have for one another.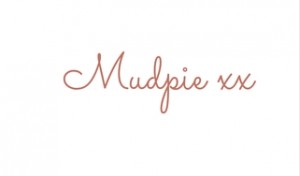 If you've liked this post please follow me on my social media channels:
Mudpie Fridays: Twitter | Instagram | Facebook | Pinterest | LinkedIn