Mummy Blogger Top 10 Posts 2018: I originally wrote a summary of my most popular posts back at the end of 2015 when I had been blogging for less than twelve months. I am not sure why I have not written one since. I am in the process of trying to work out a regular pattern of writing evergreen content. Although the blog is first and foremost an online journal for me and the kids, I also want to focus on writing content that works well from a search engine perspective. Especially since 2018 has been my best year yet for traffic and I want to continue that growth. For that reason I have not included any giveaways which I have run throughout the year.
One: Hatchimals CollEGGtibles
I am surprised that my most popular post is a review post. It was written in a way that explained what Hatchimals are and talked about us discovering them for the first time. Just like many of my review posts I talk about the things we partially love about them. The post was originally written back in May 2017. Hatchimals CollEGGtibles
Two: 12 Things to do at 12 Weeks
This post was written when I was just pregnant with Kipper. It is literally the last of things to do at 12 weeks and the things I did when I found out. It has a strong referral stream from Pinterest. 12 Things to do at 12 Weeks.
Three: An Algarve Holiday with James Villas
I wrote this post in the Summer after we stayed Villa Olive with James Villas. We had an amazing time and really enjoyed our holiday. The review talks about the things we really enjoyed and there were lots of photos of the villa itself. An Algarve Holiday with James Villas
Four: What to put in a Christmas Eve Box
You only need to look at social media around Christmas Eve and you will see lots of pictures of kids Christmas Eve boxes. They seem to have become a real thing. This post I actually wrote back in December 2015 and it always attracts a lot of views over the Christmas period. I am thinking I may do an updated version for next year. What to put in a Christmas Eve Box
Five: Playtime with your 2 Month Old
This post takes me back to my maternity leave and when Kipper was tiny. The post is a simple list of nine things you can do with your two month old when it comes to play time. Kipper was never one for napping so I needed to come up with ideas to keep him entertained. The post was written back in July 2016. Playtime with your 2 month old
Six: First Birthday Time Capsule
I must admit I am a bit of a hoarder when it comes to memorabilia even before I had a little one. So it was only natural for me to have the urge to put something together to commemorate his special day. I remember researching the internet hoping for a ready made list of possible contents but failed miserably! So this post is essentially just that, a list of ideas you could use to create your own special first birthday time capsule. This post was one of the first posts I ever wrote in April 2015 – First Birthday Time Capsule.
Seven: Going on a Bear Hunt Birthday Party
This was another post which I wrote when I first started blogging, I had been writing for about three months when I posted this. It looks at the party I prepared for Monkey for his third Birthday. Looking back it does make me cringe a little and the photos are so small… I really should redo this one! Going on a Bear Hunt Birthday Party

Eight: 25 Advent Activities for Babies
Traditionally we fill wooden advent calendars with a mixture of activities, chocolate coins and little toys. This post was written for Kipper's first Christmas. Being eight months in December 2016 he was far to young for chocolate but I thought that Monkey may want to help him with some of the activities listed in the post. There is a free printable on this post 25 Advent Activities for Babies.
baby-advent-activities

Nine: Stream Fishing in Surrey
This post was written back in July 2015, how young does Monkey look? (My old posts seem to be the best) and talks about a free trip to a local stream in Surrey. I use to write a lot about free days out something I don't seem to have much time to do now and something which I need to go back to… Stream Fishing in Surrey
Ten: Trying out the school uniform 100 day guarantee with Tesco
Who knew kids uniform could be so popular? Over the Summer I worked with Tesco to promote their 100 day guarantee on school uniform. The post has since been updated with our findings and experience. Since pretty much all of my readers are parents I am not surprised this has been a hit – Trying out the school uniform 100 day guarantee with Tesco.
At least it gives me an idea of what my readers are interested in. There is no surprise that many people that found these posts came from Pinterest. One of my goals is to write more evergreen content. So let me know what your favourite post is. Or what you would like me to write about in 2019 in the comments below.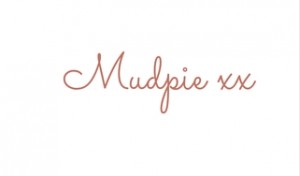 If you've liked this post please follow me on my social media channels:
Mudpie Fridays: Twitter | Instagram | Facebook | Pinterest | LinkedIn