Travel Bucket List 2019: Last year I wrote a 2018 Bucket List of to dos for the family. It consisted of all sorts of things many of which were season related. Towards the middle of the year I fell a little out of love with it and struggled to keep up to date. So this year I have decided to do something different. There maybe the odd seasonal bucket list, especially as we head into Spring. But for the moment I am focusing on the travel related things we want to do as a family in 2019.
Although I could quite easily write an ultimate style bucket list post. Because there are so many places I want to experience both with the kids, with hubby and on my own. I think I would struggle to keep it to 200 places. What I really want to do is focus on some of the things we will do this year. Make it realistic so I don't fall out of love with it. And since we didn't win the lottery at the weekend. I need to keep it in the realms of the doable, accepting we both have jobs and Monkey is at school. As it is 2019 I have kept it short as well at 19 things in total. Which is harder than it sounds and had to accept some of the things needed to be dropped, as there just isn't enough weekends or holidays in one year.
I also wanted to make sure that its not just 'place' driven but 'experience' driven too. After all its the experiences that tend to stay with us long after the places have been forgotten. I can't tell you which bar in Havana we got talking to the locals in, but I can tell you what was said and what the mojito I was drinking looked like. So in no particular order heres our list.
Travel Bucket List 2019
Indoor sky dive – So I am cheating a little here as this is also on my 40 before 40 list but both Hubby and Monkey are going to be doing it with me. I have the vouchers I just need to book it. However because the location is not close to home it will require an overnight stay. We have family local to the venue so it would also be a good excuse to see them at the same time.
Have a wedding in Vancouver – There is a good chance that we will be travelling to Canada in the early Summer for a family wedding. We have never been to the West side only every going to Toronto and the surrounding area. So we are hoping to do a fair amount of exploring too.
Birthday trip to Las Vegas – I actually went to Vegas for my 30th and so wasn't expecting to go back. However it sounds like I may well be going with work towards the end of the year. I am surprised Hubby agreed to be honest since he loves it so much and I will be going and leaving him with the boys. Dates are likely to be confirmed by the end of the month. It will only be for a few days so any tips for dealing with jet lag gratefully received.
40th birthday weekend with the girls – Initially I was thinking this would probably be to Marrakech however we have had an interesting offer of accommodation in Europe. So final destination is yet to be confirmed but it will be happening in November. My birthday is actually in the Summer but with everyones commitments and cricket season November is better for all.
Eurocamp Italy (Venice & Murano)– I am excited as this is all booked and finalised. Italy is where hubby and I had our honeymoon and the campsite we have chosen is close enough to visit Venice and Murano. Both of which we went to ten years ago. I am also very hopeful that we may even seen the sunflowers in bloom, which I have now been trying to do for five years. Fingers crossed the weather is warm enough for them to flower by the beginning of June instead of mid June!! If not it will have to stay on the list for next year.
Easter city break with Monkey – Last year I took Monkey on his first city break to Barcelona. We are hoping to do the same again this year although the destination has yet to be finalised. I am thinking maybe Hamburg, Brussels or Budapest – not sure which one is best in springtime so I need to do some more research.
Stay in a tree house – I have wanted to do this since I first realised this was a 'thing' and its all booked for March. Although I am wondering if it is perhaps a little insane since Kipper will only just be coming up three. I am also hoping for good weather since its as expected very rural and prone to getting dark early.
Start our Monopoly Board of London – Monkey loves Monopoly, its always the game he goes to. So I am going to try and take him to visit all the locations on a traditional Monopoly board. The fact that it is in London means that we are likely not to get it done in a year unless we really decide to just hit it in a couple of trips. However I would expect thats probably a bit boring for Kipper so I envisage a couple of stops as and when we are travelling into London for something else.
Tour Stonehenge – We have driven past Stonehenge a number of times when we travelled down to Devon and Dorset last Summer. At the moment we have English Heritage passes so it seems to make sense to see it before they run out. Ideally I would like to avoid the tons of people and get some good photos so I think we will try and visit either first in the morning or when it closes.
Lapland to visit Father Christmas – This year could be expensive for trips. After our amazing trip to Finland in November I will be looking to book a trip to see Father Christmas. A four year age gap between the boys means that we need to time it right for maximum enjoyment. Kipper will be 3.5 years old and Monkey 7.5 years old at Christmastime so if we don't do it in the next couple of years the magic maybe lost for one of them. Plus Monkeys ski gear should still fit!
Visit castles beginning with A, H, D and L – these are the big four which I wanted to get to in 2018 with our ABC of Castles. But failed miserably. I am hoping this year we may make it. Plus I really want to stay overnight in a castle with the kids which I need to do some research on.
Go on a cruise as a family – We have never cruised or even been on a cruise ship. I would like to change that in 2019.
Visit Camber Sands for a beach day – This was on our Summer Bucket list in 2016. After a visit the year before and we never made it and haven't managed it since preferring West Wittering which is in the opposite direction. So this year will be the year since I love the big dunes and Kipper is now the right age to enjoy them.
Visit a theme park we haven't been to before – I have a couple in mind which I am hoping we may make it to. Being lucky to have Merlin passes in 2018 means that we have tended to visit the same ones over and over again and I feel like we need a change.
Escape to Disneyland Paris again – This could feasibly end up on the never quite happened list. Hubby and I took the boys on a pre Christmas treat and Monkey has asked to go back for his Birthday. Which also coincides with my birthday so it would be rude not to….
Summer trip to Bournemouth to see family – My sister in law lives near Bournemouth and we decided over Christmas that we should make the most of the good weather and the beaches.
Take part in a Gruffalo trail – Kipper has just started to really get into the Gruffalo and Room on the Broom. I think in part to the videos over the Christmas period. When Monkey was his age we went on a couple of different trails which I now want to take Kipper on. It would be the perfect Friday afternoon adventure for him.
Camp – Being a family of boys I really feel like we need to camp more. In 2018 we had our first family camping experience to CountryFile Live. I would like to take the boys away again this year for a couple of days to experience the outdoors. All I need to do is convince Hubby that this is a good idea!
Go to a Christmas market – we went to Edinburgh in 2018, travelling up by train and had a brilliant time. I forgot how festive they make me feel and I would like to do the same in 2019. Perhaps even travelling by train again into Europe. I have one I fancy the look of but I am not sure if Kipper is a little young at the moment.
So thats our list, I will be trying to update it quarterly so make sure you pop back to see how we are getting along with it. I am as always on on the look out for inspiration so please do share whats on your list in the comments below.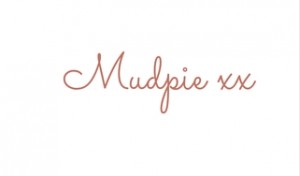 If you've liked this post please follow me on my social media channels:
Mudpie Fridays: Twitter | Instagram | Facebook | Pinterest | LinkedIn