I have really enjoyed taking part in project 365 this week. Its made my normally uneventful commute into London more interesting for a start. Since it actually made me pay attention to my surroundings as I walked to the office, looking for a suitable photo. It made me take pictures of the boys which I probably normally wouldn't have done. And it made me appreciate the little things such as morning snuggles with Kipper.
Saturday 5th January – Day 5
Today was the day I had been dreading – putting away the Christmas decorations. I am not sure why it seems to take us so long! Before we started I managed to get this picture of the boys next to the tree which is the only one I have of the two of them. I wanted to try and get some decluttering done at the same time. Both boys have books on their shelves which they have grown out of and I want to go through their wardrobes. However I managed neither of these things and will have to do it next weekend instead. As I think everyone else is hoping for a day out tomorrow. Lets hope the weather behaves….
Sunday 6th January – Day 6
We decided to head to Wisely which is somewhere we hadn't visited for a long time. I was instantly reminded of how much we love it and since we have RHS membership with a picnic its a very cheap day out. The boys ran wild and we knackered by the time we got in the car to go home. Both of them really enjoyed feeding the ducks the remnants of our breadsticks. The ducks were very hungry probably because they haven't had that many visitors recently. A couple were very brave and would eat out the palm of your hand.As we walked round the pond I then saw the sign that says 'don't feed the ducks'. Which could explain their excitement – whoops.
Monday 7th January – Day 7
Monday was my first day back at work after the Christmas holidays. For some reason the post Christmas brain fog seemed stronger than ever. This photo was taken of Monkey over dinner. Its a photo I would not have taken if I wasn't doing project 365. To get a natural looking photo of him is unheard of!
Tuesday 8th January – Day 8
I was in London for work today, normally I try not to go in more than a couple of times a month but for some reason January is particularly London commute heavy. We recently changed buildings but todays meeting was in our old one and this was the view from the meeting room. It was a technical training session so I had my back to it for most of the day. Which is just as well as I needed to pay attention! When we first moved into this building many of the closer buildings hadn't been built so you could see even more of the Thames.
Wednesday 9th January – Day 9
Another early start meant I got to see the sun coming up near St Pauls Cathedral. Both of the London photos were only taken on my phone and I am pretty impressed with how they turned out.
Thursday 10th January – Day 10
I had an early morning alarm call this morning with Kipper. All of a sudden he seems to be developing an uneasiness with the dark. He had a Lumie Bug light which goes down to a really dark orange. Normally it gets left on all night, only last night Hubby forgot and turned it off. Which meant I got woken up around 4.30am when Ikle Pickle goes off over the monitor, about twenty times later I decided to go and find out whats going on. The only thing Kipper said to me was 'where did my light go'. You see Ikle Pickle not only sings he also lights up. Needless to say I took him into our bed and left the annoying alarm call behind. He was obviously unhappy since he slept with his little arms tightly held around my neck until morning.
Friday 11th January – Day 11
Friday morning Kipper and I went to our usual music class. He had been asking to go for most of the holidays. Only when we got there he spent most of it sulking since his favourite instrument had been fixed. Apparently at two and a half you prefer it when they are broken. To try and get him out his grump we headed out to the beach after. Its only a small pebble beach and theres not much there. But armed with a kite and a polystyrene aeroplane we sat on the rocks, explored the stones and broke the aeroplane! I thought he would get upset but he's quite happy popping it in the bin.
This weekend we don't have much planned. The boys both have a Birthday Party to go to each. But other than that I am planning on getting some more sorting out of the house done in an attempt to get it on the market…..
Posts this week: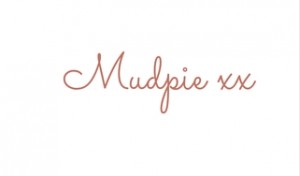 If you've liked this post please follow me on my social media channels:
Mudpie Fridays: Twitter | Instagram | Facebook | Pinterest | LinkedIn