What is the Disneyland fastpass? The truth of the matter is you won't really understand what a fastpass is until you are actually using them. Before we went to Disneyland Paris I spent a lot of time trying to understand how they work by researching online. Yet it wasn't until we actually got there that I really understood. So I thought I'd try and explain in the best possible way how a fastpass works and the best way to use them in our experience.
We went to Disneyland Paris just before Christmas so it was quite busy. We stayed in one of the hotels on the resort but did not get a special fastpass with the room. Instead we had the option of using our ticket to pick up fastpasses on those rides that offer them. However because we were staying on one of the Disneyland Hotels we got something called magic hours in the park. Meaning that we could get early entry before any general admission tickets. For example we could get in at 8am when general admission opens at 9.30am. What we realised on the first morning is that some of the fastpasses didn't actually open until the full park did at 9:30 or even later. So what we did was to go on the rides we wanted to and make sure that we were ready to get the fastpass when the ticket machines opened. Although bear in mind for the most popular rides the queues for the fastpass machines can get quite long first thing.
Not all the rides have a fastpass, so you need to do your research and understand which ones do and which ones you're likely to want to go on. When we visited the rides that offered a fastpass were:
Big Thunder Mountain
Indiana Jones and the Temple of Peril
Peter Pan's Flight
Buzz Lightyear Laser Blast
Star Tours: The Adventure Continues
Star Wars Hyperspace Mountain
In the Walt Disney Studios Park the rides that offered a fastpass were:
Rock 'n' Roller Coaster
The Twilight Zone Tower of Terror
Ratatouille: The Adventure
In Walt Disney Studios Park there was a roller coster called Crush's Coster. This is did not have a fastpass. But we did notice that it got very busy very quickly. Even within half an hour of it magic time opening it was over 60 minutes. So it might be worth double checking to see if they have allocated a fastpass to this ride when you visit.
So we would go on the rides initially and then keep and eye on the fastpass ticket we wanted to get one, once it opened. Our first morning we managed to go on the Buzz Lightyear ride twice in half an hour. Then my husband and Monkey went to get a fastpass for Hyperspace Mountain.  Although there were  four of us we only had three tickets for the park. This is because Kipper is under the age of four. So we could not get a Fastpass ticket for him. Not that this was an issue we were never asked. If you are thinking about a similar strategy then it may also be worth trying to get on the Pirates of Caribbean and Small World rides as these both have big queues once the park opens. But in the magic time you can pretty much walk straight on. We ended up going on the Pirates of the Caribbean three times straight because there was no queue during magic time.
To get a fastpass all you need to do is go to the machine next to the ride. Place your park ticket into the slot and it will print a little ticket. You will need to repeat this process for all people in your party that want to go on the ride. The ticket will have a half an hour time slot printed on it.  Its not possible to get another fastpass ticket until that beginning of that half an hour time slot. For example if you're fastpass ticket runs from 10:30am to 11am. You will be able to get another one at 10:30am. Its possible to use your existing fastpass ticket anytime between 10.30am and 11am. You give it to the attendant as you enter the special fastpass queue. So you could literally enter at 10.59am if you wanted. We found that once in the fastpass queue we needed to wait around ten minutes to get on the rides themselves. Which is a godsend when visiting with little ones.
When I first started researching fastpass tickets a lot of places I read said that we would need to make sure that we could get two at the same time. This isn't the case you don't need to have more than one fast pass at any one time. We still managed to get on all the rides we wanted without doing this other than once. However if you did want to maximise the number of times you go on the big rides then its possible to do it easily. This is because Disneyland Paris is actually quite small and all the big rides are within a walkable distance. So we managed to have a fastpass for Big Thunder Mountain but get to Peter Pan to book in for our next one before going on it. The only time I could see this being a real problem is if you wanted to go on a ride in the Disneyland park and Walt Disneys Studio park because there is a bit of a walk between those two.
When we visited we found that the bigger rides had a few issues. I think this was mainly down to the weather. It would mean that the ride could be closed for a little while. Typically we had Fastpass tickets during this time. I did worry that it would mean our tickets would be a waste. It happened twice and both times we were allowed to use the fastpass later on in that day. We did see some rides run out of fasspasses early on, especially the Peter Pan ride which was very popular. Often being used up by the early afternoon. I would definitely say get a Fastpass for this ride. We loved it but is a very quick ride so queuing for such a long time for a short ride could alter the way you feel about it at the end. We didn't really experience anywhere else 'selling out' of fastpass tickets when we visited. But then we didn't try the Indiana Jones ride since monkey was only 1.20m.
One other thing thats worth thinking about when travelling with a young family is the height difference. With the four year age gap there is quite a difference between the boys. Although I was surprised by just how much Kipper could go on. So at one point we got fastpasses for different rides so that Hubby and Monkey could got on Thunder Mountain and I could take Kipper on the Peter Pan ride. We managed to get the fastpasses to run at the same time almost. Whether this would be the case in the busier Summer months I'm not sure.
So that's what learnt about using fastpass tickets in Disneyland Paris.  If you want to get on all the big rides and enjoy your day then you really do need them. If you have any questions feel free to leave them in the comments below or message me directly via my email.
If you're visiting Disneyland Paris soon, I hope you have a wonderful time with your family.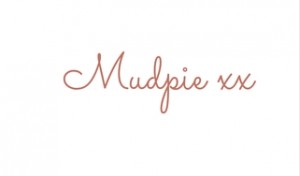 If you've liked this post please follow me on my social media channels:
Mudpie Fridays: YouTube | Twitter | Instagram | Facebook | Pinterest | LinkedIn