I am a not a fan of January. Most of the week I have spent thinking about escaping the UK for warmer climates. But since the kids are at school and nursery and we are at work thats not going to happen. I need to learn to live in the moment more.
Saturday 12th January – Day 12
Today Kipper went to his first ever Birthday Party. It was for a little girl at his nursery who was turning four. It was a lovely party with a children's entertainer who was a lot of fun. However Kipper was probably a little bit too young for it if I am honest. Although he enjoyed parts he also wanted to run riot. Monkey is at the age now where we drop him at a party and then pick him up. So it was a little bit of a shock to have to chase around after Kipper. Its funny how much you forget. The rest of the day was spent putting some new storage together for the kids bedrooms.
Sunday 13th January – Day 13
Its was Monkey's turn for a party today. However Hubby travelled to Switzerland for work, which meant Kipper and I had some time to ourselves. So while Monkey was at his party we headed to a local park. I am glad we made the effort to get outside, theres something about his time of year. I would much rather sit in front of the fire with a cup of tea. But the boys need to get out. He had a great time running around. Although he took quite a lot of convincing to leave in time to get Monkey.
Monday 14th January – Day 14
Hubby didn't get back until late Monday evening so today was a whirlwind of work and kids.
Tuesday 15th January – Day 15
Today was pretty much the same as Monday although the highlight of the day was buying some Daffodils. Its so nice to have them in the shops again. I am going to try and get some pictures of the boys in the daffodils once they are out in the gardens. I did enjoy the macaroons which Hubby brought me back from Switzerland, they don't last long so you need to eat them pretty much all on one go…. honest!
Wednesday 16th January – Day 16
I had an important client meeting in London today. It does seem like I am up in town weekly at the moment despite being based at home. I know next week is the same. Last week I talked about how Project 365 is making me pay more attention to my surroundings. I have also realised that there is a lot in London I have never taken the time to visit, see or understand. Maybe its time to change that. I took this on my walk through Leadenhall Market.
Thursday 17th January – Day 17
Thursday nights are always rush for us. Normally I don't pick Monkey up from school club until around six. However he started Beavers just before October half term. It was on a Friday which worked for us since it was my day off. However after Christmas it moved to a Thursday. So when I can, and I won't be able to do it every week. I rush home, head to school club with a change of clothes, Monkey gets changed in the cupboard and we speed over to a neighbouring village. If he didn't love it then I would never have agreed. This week he got invested. So I now have three badges to sew onto the new turquoise top we brought at the weekend. He can not wait to collect other activity badges to fill up the arms!
Friday 18th January – Day 18
Today Kipper and I went to Music bus like we normally do. He looks forward to it all week often asking if its Friday so we can go. Yet for the last two sessions hes not been that involved. He will just sit on my lap. Despite knowing the words and actions for many of the songs he doesn't take part. Yet if I suggest we do something else he's horrified, insisting we go. Its a totally different experience to the one I had with Monkey.
After school we headed to the park with Monkey. He's been asking to go for a while now, as we are lucky enough to have a Dinosaur Park close by. We stayed until it started to get dark. Hopefully they will sleep well tonight.
Theres no big plans for this weekend. Monkey has a party on Sunday which he is really looking forward to, as it a climbing party. Oh and tomorrow I am up and out early to go into London for a travel show, which I can not wait for. After the week at work I've had I will quite happily loose myself in promises of adventure and bucket lists full of dreams.
Posts this week: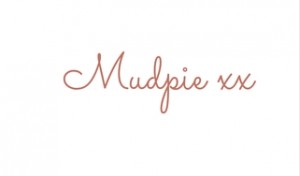 If you've liked this post please follow me on my social media channels:
Mudpie Fridays: Twitter | Instagram | Facebook | Pinterest | LinkedIn