'You are the bows from which your children as living arrows are sent forth"
This week seems to have gone on forever! We have so much on at work at the moment since its the start of a new year and so the pressure is on to perform. Plus its January and I am just not a fan of January!! But we have some fun planned this coming weekend for Hubby's Birthday so something to look forward to. I just hope the weather holds to make it worth while.
This weeks photo of Monkey was taken on Thursday evening when he was invested into Beavers. He started a few weeks ago and absolutely loves it. Which is just as well since getting him there on time is a real nightmare, especially if I am working in London. He knows some weeks we won't be able to make it on time or even go at all. He's desperate to get as many badges as he can so I am hoping the nights we miss won't be the ones where he's doing an activity for a badge! I love this photo of him, he's totally focused on the moment. Trying to remember the words which he needed to repeat to Willow.
This weeks photo of Kipper was taken on Sunday afternoon. We had visited our local National Trust again to get some fresh air. Kipper loves being outside and this was him protesting when it came for home time. Running around the flower bed with a stick in his hand. He likes to try and balance on the stones. I love his rainbow coat although its a little small for him now, but his other coat had ended up getting covered in mud at forest school. It does tend to take over the picture!
Hope you all have a lovely week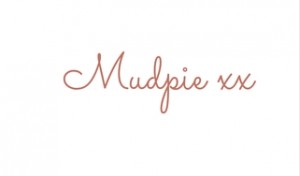 If you've liked this post please follow me on my social media channels:
Mudpie Fridays: YouTube | Twitter | Instagram | Facebook | Pinterest | LinkedIn
Linking up to #LivingArrows