We don't have may plans for February half term yet. Its my least favourite holiday as the weather can be unpredictable. Normally I am still lacking the motivation to get anything arranged post the January blues. So I was delighted when Laurence King Publishing got in contact and asked if we would like to review some of their new publications. As they will be perfect for keeping the boys entertained if we are at home or travelling. They have also given one of my readers the chance to win the three items mentioned.
Kipper is starting to show an interest in games. Although his attention span is still a little hit and miss at the moment. So it needs to be simple to understand, bright and engaging. Dino Domino has seven different colourful dinosaurs illustrated by Caroline Selmes to match. Suitable for children age three and over they are the perfect introduction to dominos without the numbers.  Just like all the Laurence King publications the quality is second to none. They come in a lovely coated sliding box which has the instructions on the inside. The dominos are a good size for small hands, double printed and thick enough to withstand rough and tumble play. Yet not too think that makes them difficult to handle.
They were a hit with both the boys. Even Monkey wanted to play over and over again. Which goes to show the wide age range that these appeal to. Aimed ay 2-4 plays Dino Domino will be available online from Laurence King Publishing from the 4th Feb 2019 priced at £9.99.
A new take on the classic Happy Families. The aim of the game is simple. The person that collects the most family sets wins. You do this by asking your opponents if they have any of the members in the family you are collecting. If they do then they need to give them to you. Which sparked a bit of banter between Monkey and I since we are going after the same family. In this game there are good families and bad families with unusual names which tests Monkey's reading. In the box theres a little leaflet which explains each of the characters to bring the game to life.
The illustrations designed by Kristi Davidson are clean and modern. There are eleven family sets in total which come in a little coated slide cardboard box. Its the perfect size to carry around in a handbag and it would make a much more social game for a restaurant than the iPad. Played by 2-5 people it has an RRP of £9.99. Happy Families is not a game we have played historically with Monkey before so I wasn't sure how he would find it. But he really enjoyed it, especially as he won!
This is such a beautiful book! Almost too beautiful to give the boys… A pop up story book that has been designed to encourage storytelling. There are four pop up scenes and a series of little double sided cardboard characters. The characters can be kept in a black envelope once they have been popped out. There is also a separate sheet which details four plays to help with the story play if yours or their imagination is lacking.
In the book there are four scenes – under the sea, in a forest, at a castle and inside a cave. These go with the fours plays, The Little Mermaid, Little Red Riding Hood, Cinderella and Ali-Baba and the Forty Thieves. However you are of course not restricted to these and I think with some initial direction Monkeys stories will develop. Its great for supporting his learning at school since he is encouraged to write a story each week and this will help him to do that. Its a truly beautiful book and would make a great addition to a bookshelf or a school.
The book is illustrated by Julia Spiers who is a French illustrator based in Paris. It is due to be released on the 4th of February and will cost £16.99.
If you would like the chance to win all three items mentioned in this round up then please enter via the gleam application below and please note the T&Cs.
Laurence King Publishing Bundle worth £37

Competition is open to residents of the UK aged 18
There is no cash alternative offered
The winner will be drawn at random and will receive a Dino Domino, Super Happy Families and Fairy Tale Play worth £37.
The giveaway will close on the 17th February midnight, the winner will be notified through Twitter
The Winner will be asked to provide a full postal address
I have some other giveaways running at the moment so please check them out in the Blog Giveaways Page above.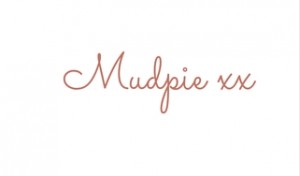 If you've liked this post please follow me on my social media channels:
Mudpie Fridays: Twitter | Instagram | Facebook | Pinterest |LinkedIn
This post is written in collaboration we were given our own editions of the games and book mentioned in return for running this giveaway.