Its been quite a week and I can not pretend that I am not glad that its the end of it. Which is unusual for me as I am very much a believer of living each moment to the full. I can't really say much about it but it will be several months before I am though the other side. But I do have my health and my beautiful family so I am still very lucky.
Saturday 19th January – Day 19
Today I went on a bit of an adventure on my own to London to a travel show at Olympia. Its only a small show but I did a couple of the seminars which were really eye opening. Its given me lots of ideas for our bucket list. Although some of them will need to wait until the boys are a bit older. As much as its nice to have time out on my own, I always feel a little guilty since the weekends are short enough as they are! We had a fire late afternoon when I got home. I do love sitting next to an open fire, last year we didn't get the chimney swept early enough so didn't have one all Winter! I really missed it. Its been freezing here although no snow yet, much to Monkey's disappointment. Looking at the forecast we may get lucky on Thursday.
Sunday 20th January – Day 20
Monkey had a party late morning which meant we didn't get out until the middle of the afternoon. I am at a loss as to why it seems to take us quite so long to actually get out the house. But the weather was far too nice not to go out. We only had a couple of hours at Nymans in the end. But the boys enjoyed running around and Monkey found a painted stone. Which was promptly borrowed by his younger brother. We decided to re-hide it for another little boy or girl to find.
Monday 21st January – Day 21
Work as usual today but it was so busy that I didn't take a photo so heres one from yesterday instead. When life was un-stressful and I wasn't needing to juggle everyone else's demands!
Tuesday 22nd January – Day 22
My mum brought me some roses at the weekend and dropped them round. They have big beautiful pink heads and the centres are a pale yellow. Very unusual and so pretty. I can't wait to see what they look like when they fully open.
Wednesday 23rd January – Day 23
Today was the first of two days in London. I seem to be spending more and more time up there and the commute tires me out. We had a ladies networking event which was a huge success. It came with an important message that we should support each other on our career journeys whatever they may be. Its something I am going to be giving some signifiant thought over the next couple of months as I have some big choices to make.
Thursday 24th January – Day 24
My second day in London today training. I really enjoy helping and coaching people that are just starting out in their careers. Its really not something I ever thought I would do. Yet despite falling into it I get a real sense of achievement from it. On the way over the bridge this morning the sun was rising. Normally everyone is on a mission to get to their offices but today many people were stopping to take pictures. Of course there were still people on a mission to get to wherever they were going that didn't approve and kept tutting. But it was nice to see at least some people appreciating it.
Friday 25th January – Day 25
After our music class this morning we headed into town. Hubby has been nagging me for a while to get Kipper's haircut so we headed to the barbers. I hadn't realised how long it had got and it took the barber quite a while to actually cut it. Of course now he has had it done he looks so much older…sob. It also feels like his attitude has suddenly tripled as this afternoon he's been exploring the terrible twos with defiance. Hopefully the new haircut doesn't mean my sweet mummy's boy has suddenly gone along with the blonde locks.
This weekend we are away for Hubby's birthday which I am looking forward to. I just really hope that the weather holds as what I have planned won't be much fun in the rain!
Blog Posts this week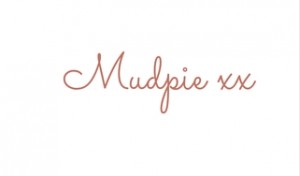 If you've liked this post please follow me on my social media channels:
Mudpie Fridays: Twitter | Instagram | Facebook | Pinterest | LinkedIn