On Friday I took Kipper to get his haircut. I was being moaned at for letting it get too long, but I was a little worried that we would end up cutting out all the bleach blonde. The excuse I usually use is that the particular place we go to you need to book. Its the only one I have found in the town that has a little car to sit in. But when I checked after our music bus session there was space. So we headed over.
Kipper was less than impressed at the thought. Although he did sit in the car on his own. He refused to have the cape put on. At the time I said not to force him and then instantly regretted it. His hair is very fine so by the time it was finished he was covered and it got into everything. But then I also didn't want a screaming toddler either.
The barber took a lot of hair off. I was surprised by just how much. Much of the top of his head had never been cut only ever having a little trim round the sides before. I was trying not to be a helicopter parent but every time I sat down he would turn around looking for me. I am sure I probably got in the way a bit. He also used the clippers on him around his ears. Kipper took a lot of coaxing to stay still. By this time he had discovered that the car had a little key too and was happily putting it in and out of the ignition.
When I asked for a photo at the end of the process this is the one I got! Not really the pose I was hoping for. After we went for a coffee and a cake to get over the trauma of seeing my toddler no longer look like a toddler anymore. That first proper haircut that actually means you leave the barbers or hair dressers with a little boy! At least it still looks blonde and if the sun comes out soon with any luck it will bleach some of the hair at the back which has now been revealed.
I can't believe he's not actually three until May. I think he looks about four now…sob!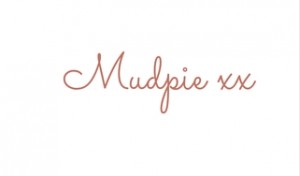 If you've liked this post please follow me on my social media channels:
Mudpie Fridays: YouTube | Twitter | Instagram | Facebook | Pinterest | LinkedIn
Linking up with What The Redhead Said