'You are the bows from which your children as living arrows are sent forth"
The last Monday in January already. I can't pretend I will not be pleased to see the end of it to be honest. Its been a tough one for a number of reasons. Which I am not going to dwell on. This weekend was Hubby's birthday so we both headed into London for an adventure of our own – climbing the o2! This meant that I didn't get a chance to take any pictures of the boys this weekend. So I am using a picture from the beginning of the week.
I love Kippers coat, its actually a little small but his other one was filthy from nursery. I love it so much that I am thinking of making sure I get it in the next size up for next year. He had leaned in to give Monkey a kiss. Monkey's face is the picture of brotherly love. Its unusual for me to get a photo of them together which isn't blurry because one of them is moving in some way.
I am hoping that we will get a chance to get out and about more this week. Assuming that we don't get any snow. It does feel like the rest of the country has managed to get a dusting with a lot more in other areas. Yet we are still to see any. Much to Monkey's disappointment as he's desperate for snow. According to the Met Office we maybe lucky and get some overnight on Tuesday, although in my mind it needs to be a significant dump. The sort that means you can't even try to leave the house! Rather than just a little bit that makes driving difficult and delays everything. Fingers crossed.
Hope you all have a lovely week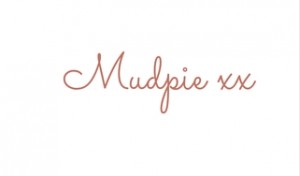 If you've liked this post please follow me on my social media channels:
Mudpie Fridays: YouTube | Twitter | Instagram | Facebook | Pinterest | LinkedIn
Linking up to #LivingArrows