Climb the O2 Review: For Hubby's birthday I booked for us to climb up the O2. I must admit I left it till the last minute so when I went in to book there were no normal climbs left. However they did have a celebratory climb for the time we wanted. This is basically exactly the same except for the fact you get a glass of champagne at the top. Weekends look popular so if you are thinking about doing it then you would want to make sure you booked plenty of time in advance. 
You can only arrive 15 minutes before your allotted time. Basecamp is just to the left of the main entrance to the O2. When we entered we were given a declaration to read and sign. As well as completing our details. Including next of kin and emergency contacts. I am not great with heights, I struggle to get into the loft with the step ladder. Or rather back out again. So it wasn't until we were given the form that I had even thought about it potentially being a problem.
Thankfully I didn't have much time to worry about it as we were whisked into the briefing room. Where we were told safety information and shown how to put the harnesses on. You can only take a mobile phone or small digital camera up with you. Everything else is put into a blue crate with a number on it. We were given the choice of a full suit or a gillet. With the weather threatening to come in I opted for the full suit. While Hubby opted for the gillet. We did get a little bit of rain at one point so I was quite smug that I had opted for the boiler suit. Shoes are also provided.
The full suit has a pocket on the arm to put you camera or phone. Our harnesses were then checked before heading out. You are not allowed to take photos of videos at any point during the trip until you are at the top. However you can pose when you first go out onto the platform. We had our photos taken and I was hoping to buy them although they were quite blurry!  For £25 I would expect them to be in focus. Which was a little disappointing although we took plenty ourself.
After the photos you are then attached to the wire by the guide and shown how to move the thing that attaches you to the wire. You have to manoeuvre it through joins as you climb up. Turns out that I wasn't great at this bit but managed to wriggle them through. The guide would stop periodically to make sure that everyone caught up. The initial climb is pretty steep. I am not sure why I was thinking it wouldn't be. Even though neither of us are particularly fit we managed it fine. The promise of the photo opportunity at the top enough to motivate us.
Once at the top you are unattached and free to wander around the viewing platform. We also had our glass of champagne. It was tricky managing the plastic glass, the camera and the wind! The groups are small at a maximum of sixteen which means you can take photos easily. The guide is also on hand to help if you would like a photo of all of you and can't quite manage a selfie. I think we must have had about fifteen minutes at the top before starting our descent. There was plenty of time for us to do what we wanted.
The descent was in two parts the first wasn't too bad but the second part was very steep. So steep that I actually went down backwards and struggled not to go too quickly! Having to stop myself at several points for fear of running into the person in front of me. Hubby went down forwards fine, so it was probably just my little legs! The experience is mean to take around 90 minutes, ours took 75 minutes and despite there being a group in front of us and another behind us I didn't feel rushed at all. I would like to take the boys once they are old enough although the minimum age is nine so we will have quite a wait. I would also probably pick a sunset tour in the early Summer. We really enjoyed our climb up the O2. If you are looking for something to do thats unusual on your next trip to London then I would definitely recommend this.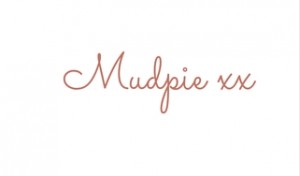 If you've liked this post please follow me on my social media channels:
Mudpie Fridays: Twitter | Instagram | Facebook | Pinterest | LinkedIn