Apart from a trip away at the weekend for Hubby birthday, its been a busy week at work which has meant there has been very little time for anything else. I have so much life admin to do I just never seem to find the time! It also didn't help that I was flying solo for most of the week.
Saturday 26th January – Day 26
Hubby and I went to London today to celebrate his birthday tomorrow. We had an action packed day. Heading to Docklands we climbed up over the o2. Which was a great experience despite the weather being a little cold and windy it was very exhilarating. So it seemed right to use a picture from that experience today. After we headed to a hotel to dump the bag and get changed for a special dinner and to see Snow Patrol live. They were brilliant playing my absolute favourite song at the end. I can not remember the last time we went out on our own its been that long!
Sunday 27th January – Day 27
Making the most of not having the boys climbing into bed with us in the early hours we had a lie in until ten!  Since the weather was looking okay we decided to jump on the DLR and head down to Greenwich to explore. We saw the Cutty Sark, wandered around the Naval Museum and Greenwich market. The food stalls were very tempting! Before walking under the Thames and heading towards home. We are hoping to take the boys back there in the Summer as its such a relaxed area of London and theres so much to see and do. We had a bit of a train nightmare on the way home due to engineering works. Last week I was in London twice and didn't see any notices about it and there was no information on the websites. So an hours journey ending up taking three which was a little annoying.
Monday 28th January – Day 28
I was on the road all day today seeing clients. I was planning on getting home by 6pm but the traffic was so bad that I didn't quite manage it. Instead I got to watch the sun go down.
Tuesday 29th January – Day 29
I was in London today for work, training. Ten minutes before my session was about to start I had that dreaded phone call from the nursery. The one all working mums really don't want. Kipper wasn't well, he had a temperature of 39.5 degrees. I had left home in the early hours and hadn't seen him before leaving the house. Hubby had dropped him at nursery like normal only for him to curl up in the reading corner and stay there. It would have taken me a minimum of two hours to get home assuming that there was a train at the right time. Since there is only two an hour going out of London Bridge. Hubby was already on his way to the airport to fly to Switzerland. Thankfully my mum could cancel her plans and pick him up. Which meant that I could at least do the training before leaving early to get home to him. Its when this sort of thing happens it reminds me we need to get sorted on the moving front. To allow for more flexible childcare for those days when I do need to be in London and Hubby is in Europe.
Wednesday 30th January – Day 30
We woke this morning to the smallest sprinkling of snow. In this photo it actually looks more like thick frost. It didn't stop this one running around our tiny front garden. I feel sorry for him as he is desperate for snow excitedly looking each morning. Trying not to let the disappointment show in his voice when there is nothing there. It makes me want to book a holiday to somewhere there will be snow, especially since we didn't get any when we went to Finland. Today Kipper went to my mums again, he had a temperature when he woke but other than that you wouldn't know anything was wrong with him. I was on the road all day in client meetings so I was very grateful that mum could have him and save my bacon again.
Thursday 31st January – Day 31
Harry went back to nursery today, so before I started work I had five minutes to snap this photo. I worked from home today which is the first day since I started back to work on the 7th of January. I hadn't realised until I sat  down and looked at my diary. Which does explain why I am feeling quite so overwhelmed. After work I had the normal run to school to pick Monkey up, to drop him at Beavers, to pick Kipper up from nursery, to go home and get him into his PJs, to go back and pick Monkey up and then cook dinner. Monkey asked if he could start a new football team after school on a Tuesday instead of his current one. I am not sure I can face doing this run around twice a week on top of everything else! Yet then the mummy guilt hits…so I suspect that he will inevitably get his own way.
Friday 1st February – Day 32
I was really hoping for a snow day today. All week the weather had threatened to give us snow. Last night before I went to bed there was the beginnings of snow and my app was showing three snow flakes. Yet when we woke up this is all we had. Not only that the snow has now disappeared from my app completely. The boys were very disappointed and so was I! We made the best of it having a snowball fight before school.
Kipper has started to pull this face when you hold the phone up for a picture. Monkey use to pull a face too when you said smile. So this time I have purposefully never said smile for the camera to Kipper. But we have still ended up with a face! Face palm.
We don't have much planned for the weekend because the weather has been so unreliable, but I have a couple of ideas if we decide to venture out. Next week is looking busy work wise, not sure how much work I will get done on the blog.
Blog Posts this week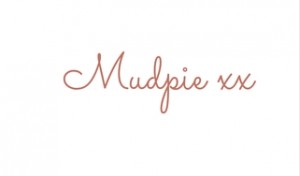 If you've liked this post please follow me on my social media channels:
Mudpie Fridays: Twitter | Instagram | Facebook | Pinterest | LinkedIn