Unlike most of the country the snow passed us by this week. I was desperately hoping for a snow day on Friday as were the boys. But it didn't happen, despite being forecast, much to our disappointment. If you follow me on instagram you would have seen me moaning about it! On Saturday we had decided to go on a steam train experience Father Christmas had given Kipper. However when we checked there wasn't a steam training running just an old diesel. Plus half the track has been affected by engineering works. Cursing that British Rail has even started affecting our days out. We decided to head over to Alice Holt to give the Zog Trail a go. It was bright and sunny and probably a better use of the good weather.
The forest is about an hours drive from us. As we went over the Hogs Back we suddenly started to notice snow. A little dusting at first and then the trees and bushes were all covered to. The husband laughed at me as it honestly hadn't occurred to me that we would encounter snow. By the time we turned up the road for the forest it was obvious I had underestimated the situation. When we arrived the facilities were all shut. The kids however had seen the several inches of snow that lined the road down to the forest and there was no way we were going to get away with turning round. So we joined the other cars parked up on the side and walked down to the forest. Thankfully we had enough cold weather gear with us to get away with it.
The boys had a great time running around chucking snowballs at each other and us. We then set about building some snowmen. Although Kipper missed the point and thought it would be more fun to kick them down. Eventually we convinced him not to. I was pretty impressed with how they turned out.
It really hadn't been my intention to find snow. But as we reflected on leaving it was the best type of snow. Really lovely and thick, quite untouched in places and the best bit was being able to drive away from it knowing it wouldn't be hindering our movements for the rest of the weekend! Of course we will have to go back to do the Zog Trail another weekend.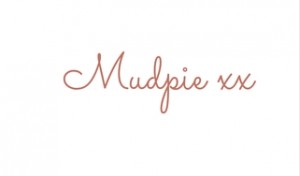 If you've liked this post please follow me on my social media channels:
Mudpie Fridays: YouTube | Twitter | Instagram | Facebook | Pinterest | LinkedIn
Linking up with What The Redhead Said