Julia Donaldson has been part of the boys childhood for as long as I can remember. The Gruffalo in particular has been a firm favourite with home made Story Bags and Birthday Parties. We have been on a number of forest trails too including Superworm, Stickman and we even tried the new ZOG trail last weekend. Although found snow instead! They are Kippers go to when he's allowed to watch the TV. Which is why I was thrilled to hear that ZOG is being launched on DVD on the 11th of February 2019.
Alongside the ZOG release, distributors Entertainment One will be releasing a Gruffalo 20th Anniversary Special Edition, which will include a set of 5 exclusive Gruffalo postcards to celebrate the book's milestone anniversary, and all previous Donaldson and Scheffler titles will be re-issued as Collection DVD editions. ZOG premiered on BBC One this Christmas and delivered another ratings success landing in the top four programmes across all channels for the festive season with 8.8 million viewers. We certainly watched it and loved it with boy boys pretending to be dragons constantly. Which may have something to do with their new ZOG onesies!
If you missed it over the festive period, ZOG is the story of a keen young dragon who wants to learn how to fly, roar, and breathe fire in his first years at Dragon School. He's desperate to impress his teacher and win a golden star, but he's accident-prone and each year he has to be helped by a kind young girl who patches up his bumps and bruises.  Then in Year Four, he has to capture a princess – can the young girl help him with his trickiest challenge yet?  Needless to say there is a happy ending.  
Voiced by a stellar cast of British acting talent, featuring Sir Lenny Henry as the narrator. He  remarked: 
"It's wonderful to have voiced the narrator in Zog. The story has a lovely lyricism to it and it's been really good fun seeing the beautiful animation come together.There's a cast of brilliant actors and the story is silly, and outrageous, and surreal, and I like all of those things!"  
ZOG and the Julia Donaldson & Axel Scheffler DVD collection is available on the 11th February. However I have a complete set of all six DVDs to giveaway to one lucky reader. To enter please use the Gleam application below and please note the T&Cs.
Complete set of Julia Donaldson DVDs including ZOG

Competition is open to residents of the UK aged 18
There is no cash alternative offered
The winner will be drawn at random and will receive a complete set of the DVDs as pictured including the new ZOG DVD
The giveaway will close on the 28th February midnight, the winner will be notified through Twitter
The Winner will be asked to provide a full postal address
I have some other giveaways running at the moment so please check them out in the Blog Giveaways Page above.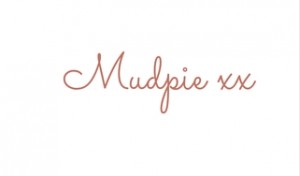 If you've liked this post please follow me on my social media channels:
Mudpie Fridays: Twitter | Instagram | Facebook | Pinterest |LinkedIn
This post is written in collaboration we were given our set of DVDs mentioned in return for running this giveaway.