At two years and nine months Kipper is fast approaching a number of milestones. The first of which is to move out of a cot into a big boy bed. You could argue that he is a little old really to still be in a cot but we are much more relaxed with our second born. He has recently started to climb out of the cot using the soft toy basket as a ladder. Which normally results in a bed guest around two in the morning. So last weekend we took the side off of it. I used the excuse to spring clean his room and declutter some of the younger toys, books, clothes and shoes that are no longer required.
Monkey was a very different toddler. He never got out of bed once he was put in, something which is still the case now he's almost seven. Kipper though seems to have missed the memo. On the first evening he fell out of bed and was quite shocked by the whole process. Thankfully he snuggled back in again without any trouble. He does wiggle around in bed a lot!
Early that first morning he came to visit as usual around 2am, looking to snuggle. Hearing him patter down the side of the bed always freaks me out. But I am pleased to say that for the rest of the week he's managed to stay in his big boy bed until a lot later. Although he still likes to come in before we get up it now nearer 5.30am. Still too early but much easier to manage. I think its because Monkey is still asleep and he gets us to himself.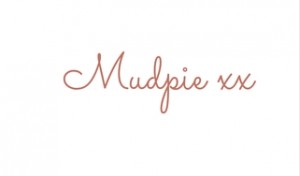 If you've liked this post please follow me on my social media channels:
Mudpie Fridays: YouTube | Twitter | Instagram | Facebook | Pinterest | LinkedIn
Linking up with What The Redhead Said