'You are the bows from which your children as living arrows are sent forth"
Its been a fairly relaxed weekend here in preparation of an overseas adventure next week. Saturday looked like the best day weatherise so we decided to head over to Wisely to see the Great Brick Safari. Monkey had already visited with his grandparents. So I was surprised when he said he wanted to go again. It was really busy but I still managed to snap a couple of pictures without too many people in the background.
I was especially impressed with this one which was taken in front of the elephant. Which is probably the most impressive model there. As you can see Kipper was pulling his photo face again. I have no idea where he learnt it from. I seem to remember Monkey also having a photo face at this age. Maybe its his way of showing willing. They still look very different to me! Although a friend sent an old baby photo of Monkey to me the other  evening and I could see some similarities. Maybe its more the age gap than physicality.
I very rarely get a photo of them both looking at the camera at the same time. Although I managed this one there were a lot of out takes. Any tips for getting kids to look at the camera at the same time gratefully appreciated. Especially as we have an exciting trip planned over half term. Which I will be spending the weekend getting ready for. I have a busy week work wise which means I will be trying to get it all organised in the evenings. I am not sure how I always manage to leave everything to the last minute.
Hope you all have a lovely week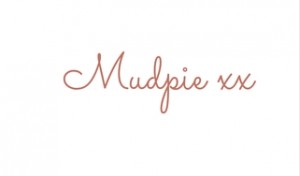 If you've liked this post please follow me on my social media channels:
Mudpie Fridays: YouTube | Twitter | Instagram | Facebook | Pinterest | LinkedIn
Kipper is wearing some gifted clothing from JoJo Maman Bebe which we were given for the purpose of review. 
Linking up to #LivingArrows