Its tough being a parent. There are so many things to juggle and forget! The football manager of Monkey's after school team laughed at me yesterday on the phone when I said I was impressed with myself about paying them before term started. I am sure if you are a parent and reading this there must be similar things in your life. The things you always mean to do but don't.. until its too late. One of the things I was particularly bad at remembering was repeat prescriptions. If the pharmacy didn't order the repeat for me then I would always get to the last pill or Kipper's inhaler would run out mid puff.
So imagine my horror when they told me in November they would no longer be able to reorder our repeat prescriptions. Like many other doctors surgeries ours is not easy to deal with and they won't take repeat prescriptions over the phone. Which would mean I would have to pick a prescription up. Take it to the pharmacy and then go back to the pharmacy to pick it up. I don't finish work much before six and I am out the door in the morning before eight so struggle during the week to run errands. Our pharmacy is open eight to six so I would only be able to arrange them over the weekends. Although our doctors surgery is not open at the weekend. Nightmare.
Yet between the boys and me we have six repeat prescriptions between us, all over different time frames. So I needed to do something. Which is why I was delighted when I came across Pharmacy2U, who take care of your NHS prescriptions for you. The online system is so easy to use. You simply register online with them and tell them the items you need. They then order and receive the prescriptions from my GP surgery. The final step is for the prescription to be checked by a pharmacist and dispensed to my home address. Delivery is free!
I was very impressed with how easy it was to register. I gave a few personal details but I didn't need to search out an NHS number or anything. I ordered what I needed including registering on the system in under five minutes. The prescription was delivered so quickly that I opened it thinking that it was something else. Using Pharmacy2U saved me so much time and the best bit is that they will also send reminders for when I need to reorder. So the chances of me forgetting are now significantly reduced as well.
When you are a busy working parent services like these which are easy, efficient and straightforward to use really make a difference. The convenience of the service will make my life much easier, save me so much time and mean I don't need to remember to visit the doctors. There is no surprise it has a five star rating from Trustpilot. I will be continue to use it  going forward and intend on putting the boys subscriptions online with Pharmacy2U as well. I couldn't recommend the service highly enough. And of course it means I have more time with the kids to do the things that really matter, such as playing with planes on the beach!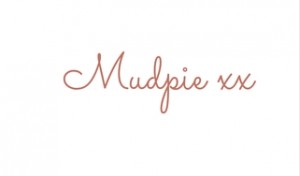 If you've liked this post please follow me on my social media channels:
Mudpie Fridays: Twitter | Instagram | Facebook | Pinterest | LinkedIn
This post was written in collaboration with Pharmacy2U, I was compensated for my time.