JoJo Maman Bebe Clothing Review: Like many little boys of his age Kipper has a thing about vehicles, planes, cars and especially tractors. He's also starting to express an opinion on the clothes he likes to wear and the clothes he doesn't. Needless to say Mummy's opinion and his opinion differ greatly. When Jojo Maman Bebe got in contact and asked if we would like to try out some of their clothing. I was thrilled to see that they have incorporated tractors into their range.
At the weekend we headed to Wisely. This time of year they normally have their Butterflies in the Glasshouse. However this time they are hosting a Lego Safari it was the perfect place to get some photos of the lovely tractor outfit. Since there was a fair amount of inside space to take some photos, its a bit cold outside at the moment to get photos without a coat!
JoJo Maman Bebe is a brand that I only discovered when becoming a parent. Yet from the moment I found their blue and white shops I was in love with them. Even now I can't walk past our local one without being drawn inside. As a mother to boys I sometimes struggle with the choice  of clothing available in other high street retailers. I am always on the look out for brightly coloured clothes that reflect their personalities. Rather than the boring browns, greys and khakis. I often find myself looking a the girls clothes wishing that there was more for my two. Thankfully JoJo Maman Bebe fulfils this need for me offering just as many options for both genders. Some of my favourite photos of the boys when they were tiny are in their baby grows.
From their latest selection I chose a Tractor Reversible Hoodie, Tractor Appliqué Joggers and Kids Tractor & Trailer Top. Just as I have come to expect the quality is second to none and the colours lovely and bright.
The fact that the hoodie is reversible means that I effectively get two looks for the price of one. One side is navy with the appliqué tractors that match those on his trousers. The other side is a multi stripe which will go with everything. By being reversible I can give Kipper the option of which side he would like to wear, giving him a bit of independence. There are also pockets on both side.
Adding appliqué to the knees means they are a far call from a normal pair of joggers, which lets face it can be a bit boring. Made from 100% cotton I am impressed with how thick they are. Meaning they are cosy for Kipper but also hard wearing, which they need to be with him! I am not surprised they have a five star rating.
The top is different to others in as far as it has a secret flap. Inside the trailer there is a pair of ducks. Kipper loved pulling back the velcro to display them. To make sure Kipper is nice and comfortable the top is lined inside to protect his skin from the reverse stitching on the appliqué. There are also a couple of buttons on the neckline. Kipper is particularly broad and has taken some time to grow into his head. So these are essential for us as it makes getting dressed a lot easier.  All the items are washable at 40 degrees. In my experience JoJo Maman Bebe's clothing washes extremely well, holding shape, not shrinking and retaining their bright colours.
He looks so smart in his new outfit, I am sure it will get a lot of use all together and separately. I also have a new Easter outfit for Kipper with the most adorable jumper which I will be writing about shortly.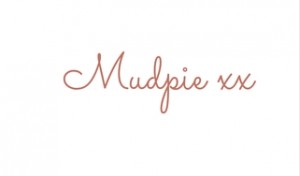 If you've liked this post please follow me on my social media channels:
Mudpie Fridays: YouTube | Twitter | Instagram | Facebook | Pinterest | LinkedIn
I was sent the outfit included in this post in return for a review, all words and opinions are my own. The rainbow coat also featured is from the same brand but something we brought ourselves.