Wisely Lego Safari – Great Brick Safari: At the weekend we went to Wisely to see their Great Brick Safari. We normally visit around Hubby's Birthday as they have the Butterflies in the Glasshouse this time of year. It was nice to have a change although being the first Saturday where the sun was shining and there was no snow I was expecting it to be busy.
We arrived early just after 10am. Carpark one and two were almost full. I hadn't got timed tickets from the website because we have RHS membership. I hadn't realised it was even possible to get a timed ticket. It was only when we made our way down to the glasshouse and saw the queue that I realised. Thankfully there were not many people in front of us and it moved really quickly. Although by the time we came out the queue was really long and not moving. Wisely had put up a shelter to queue under to protect you from the rain and wind.
Considering the weather we have been having I thought that was a nice touch. Its not possible to take buggies in but there is plenty of space to leave them next to the Glasshouse.
Having been lucky enough to visit The Great Brick Safari at Marwell Zoo I had high hopes. Unfortunately it didn't quite live up to expectations. I think this ie because the decision had been made to keep it in the Glasshouse only. Apart from the lion which was outside the cafe. This meant that although they tried there wasn't the depth and breadth that we had experienced previously. I think if we hadn't seen it at Marwell Zoo then we would have been more impressed. I am also saying don't go. But go expecting to do other things while you are there. Wisely offers a whole host of other activities to keep kids entertained. Including the play area, bird hide, ducks, veg gardens, fruit mount and other trails. Its a lovely place and the reason we still have our RHS membership. I was just a little disappointed with the Lego Brick Safari.
As you enter the Glasshouse the room to the right has a number of the smaller exhibits which consist of main insects. There is also a meerkat cat exhibit that moves and the opportunity to sit in a lego car for a photo. They have the the elephant which you can see in my Living Arrows Week 6 post. Some of the other ones that are definitely worth seeing are the Hyenas, Zebra, Ostrich, Tiger, Gorilla and Kangeroo. If you follow the path around the Glasshouse you will see them all.
There are also a number of smaller models scattered throughout. Which are low down, so its good for little ones such as Kipper. Most of the models also have a little notice next to them that tell you how many bricks are included. The number of people involved in building it and the number of hours it took. Since its Wisley there were also some plants that had been created in lego such as a Bird of Paradise and a Pitcher Plant. The models were new to us and I like how they have been slotted into their surroundings.
Wisley's Great Brick Safari is running until the 3rd of March. There are 40 different models to spot and you can buy a spotters guide for £1. As it is pretty much all in the Glasshouse I would recommend going early to avoid the queues or book timed tickets for weekends and half term. Its a good activity to keep little ones entertained while the weather is a little hit and miss. There will also be other activities running in the Core Learning Centre next door. See the website for details.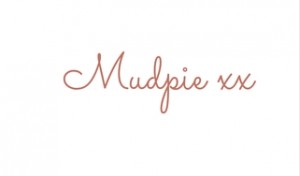 If you've liked this post please follow me on my social media channels:
Mudpie Fridays: YouTube | Twitter | Instagram | Facebook | Pinterest | LinkedIn