This week hasn't exactly gone to plan! It was always going to be pretty full on work wise… like every other week. But what we were not expecting was that Kipper was going to come down with conjunctivitis which put a bit of a spanner in the works. I am also keeping my fingers crossed that no one else comes down with it, since we are off on a half term adventure this weekend.
Saturday 9th February  – Day 40
Today the weather was actually okay and brightened up as the day went on so we headed to Wisely. This time of year they normally have their Butterflies in the Glasshouse. However this time the are doing a Lego Safari. Thankfully we arrived early as it was very busy and managed to get round the glasshouse in about an hour. This was one of the first photos I took, although its not perfect. I would normally be a little further back so you can see the whole car. But there was a number of other people in the queue which meant you couldn't get a very good position. After we went for a run around which was just what was needed to blow away the cobwebs. The rest of the day we spent running chores, fixing the car and returning some clothing I had brought for Kipper. Monkey also spent some time practicing riding his bike, hes super keen to get the stabilisers off.
Sunday 10th February – Day 41
We had a very lazy Sunday morning not eating brunch until around 11.30. It was nice not to do much, of course I say not do much I ended up trying to catch up on blog work for the coming week. Then in the afternoon I Spring cleaned our bedroom and managed to throw out yet more clutter. Although I didn't go through my wardrobe which is on my to do list. But I think it may take me most of the day to clear it out, sort and put back. I am actually toying with the idea of taking a day off work to do it. The boys watched films and made dens out of the cushions and throws in the front room. Hubby made a lamb roast. Its unusual for us to have a relaxing Sunday. If the weather had been better we may have gone out as Monkey is hankering after doing the ZOG trail. But I think it will need to wait until another weekend.
Monday 11th February – Day 42
I always dread those mornings when you wake up and you kid is ill. The battle between who is going to make the call to work, who can juggle their meetings or clients. With both of us working in professional, demanding environments some days it can be a real struggle. Today it was an easy decision as Hubby had to fly to Switzerland late afternoon. Mind you I have decided I am not a fan of putting eye drops in a two year olds eyes. I think its to safe to say that Kipper is of the same opinion!
Tuesday 12th February – Day 43
Today Kipper stayed at home as he can not go back to nursery for 48 hours. He was happily entertained by water beads. Its something Monkey use to play with all the time at Kippers age. But Kipper had never seen them before. I think Monkey was a little jealous that he got to play with them alone with his Nannie.
Wednesday 13th February – Day 44
Back to childcare and a full on day at work. I had a hair appointment in the evening to cover up the grey. For one reason or another I have had to cancel a couple of appointments so it was very needed. The evening I spent planning for our mini break, writing a list of the things we wanted to see and do. Along with trying to plan a little itinerary. I always try to keep it fluid when travelling with the little ones. I think there is going to be a lot of walking going on! I made cookies too for our journey. The boys helped after school. We don't do a lot of baking
Thursday 14th February – Day 45
My last day of the working week and Monkey's last day at school for half term. I was in London today for a team meeting. We don't really do much for Valentines Day. Hubby had brought me back some macaroons from Switzerland including some special Valentines ones. I spent the evening packing for our trip so not very romantic!

This coming week is half term for us. We have a couple of things planned. Including an adventure this weekend which is why my week is one day short! As a result I am only working three days next week which is much needed. Monkey will also be spending some time with his grandparents who are kindly helping out with childcare. If you are off this week then I hope you have a great time with the children and I look forward to reading all about your half terms next week.
Blog Posts this week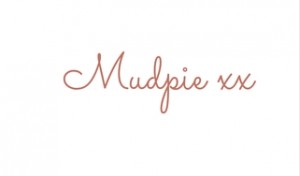 If you've liked this post please follow me on my social media channels:
Mudpie Fridays: Twitter | Instagram | Facebook | Pinterest | LinkedIn