Natural Sciences Museum Brussels Review:
The first place we headed when we landed in
Brussels with the boys
was the Museum of Natural Sciences. I wanted to see if it lived up to expectations, as everything I had read made it sound like a great activity for the boys. We were not disappointed. The museum although small offers access to exhibits we have never seen over the countless museums which we have visited in London and other capital cities. At the entrance there is the opportunity to leave coats and buggies free of charge in the cloak room. There is also a good number of free lockers for valuables. You will need a Euro to operate these.
The map puts the museum into numbered zones across several levels. It's a good way of doing things as it also means that if there is a particular area you want to see it's easy to find. Plus it helps navigate the different levels – where the lifts and stairs are. The exhibits have explanations in Dutch, French, German and English.
Our first stop was the dinosaurs as both boys are dinosaur mad. I don't think I have ever seen so many dinosaur bones under one roof. What is really nice is that many of the ones were actually found in Belgium. The biggest exhibit has a number of Iguanodons all lined up as a family. Encased in glass all around you can walk through them and also get up close to their heads on the level above. On the level below there are even more of them but laying down which meant the boys could get really close.
As well as the Iguanodons there are lots of others including a T-Rex, a triceratops and many other dinosaur favourites. With lots of interactive elements Monkey was especially in his element. His favourite being the computer dinosaur which will run at you if you move too quickly. He thought it was great fun to try and get it to crack the glass.
Moving on from the dinosaurs we went into the room adjacent which looked very much at how as a human race we are making animals extinct. The first example was a Thylacine. Reading the story of how quickly we managed to destroy them really resonated with Monkey. It's something he has continued to talk about since coming home. There is a fair amount of taxidermy in the museum. In this area but also in the evolution of species section. What I like is that it's not there for sake but part of the story. Monkey was a little young to full understand the evolution of organisms but he was interested in some of the interactive elements. Being two Kipper just liked looking at the different animals!
Downstairs there are two further areas. One which looks at different types of semi precious stones and rocks. I don't think I have ever again seen so many different types. Monkey is a little obsessed by gem stones and absolutely loved this part. Especially when he discovered that there was also the opportunity to buy your own in the gift shop. I was pleased to see that there was multiple price options so you didn't need to spend a fortune but he could still add to his collection. With some more unusual ones we have not found elsewhere.
The last exhibit is all about human evolution. This came a very close second to the dinosaurs for me. The first part looks at various skeleton remains of humans through the ages. Based on these the museum has created a number of 3D printed mammals. It shows the development visually of the human race from part monkey through to man. Each was accompanied with an interactive screen which explained more about what that animal was likely to be doing and their physical appearance during that time. It really below Monkey's mind. It would be the perfect education exhibit for someone studying the evolution of man at school. Looking at it visually was really interesting
If you are travelling to Brussels with young children then this has got to be on the visit list. There is a park right next door plus a larger one around ten minutes walk away.You can read more about here – 
11 Things to do in Brussels with a 2 & 6 year old
. We headed there for a picnic lunch and go give the boys the option to let off some steam after being in the museum all morning. I would allow 2 hours to explore the museum. Entry is free for children aged 5 or under. For adults its included in the museums with free entry with a valid Brussels Card.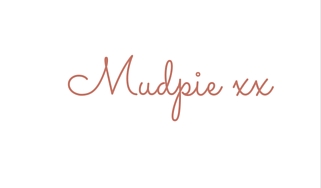 If you've liked this post please follow me on my social media channels:
Mudpie Fridays: YouTube | Twitter | Instagram | Facebook | Pinterest | LinkedIn
We were invited to stay at Made in Louise by Visit Brussels who paid for our stay and a Brussels card for both myself and my husband.