Last weekend we were in Brussels for the start of the half term holidays. Since Monkey had an inset day we decided to make the most of it by jumping in the car. We travelled down on the Friday and came back on the Monday. It left me wondering why I didn't book the whole week off!
Friday 15th February  – Day 46
Unfortunately we ended up being delayed at the Eurotunnel. I did hope that we would get to Brussels early afternoon since its only a two hour drive from Calais. But in the end we didn't get to the hotel until around four. Which meant we didn't get a lot of time to get our bearings before it was dinner time. We did manage to watch the sunset before getting something to eat and there is something special about being away. So we didn't mind too much hopeful for the next couple of days
Saturday 16th February – Day 47
We had a very long day today heading out to the Natural Sciences Museum, a park, another museum and then walking back into the city. Where we got dinner and picked up some souvenirs before heading back to the hotel. Hubby's phone thinks we walked around 23km! Which Monkey did as well. Needless to say all our feet ached and we were all shattered. For me the highlight was walking into the Grand Square and being presented with this. Something we really were not expecting. It looked so pretty all lit up, unfortunately I am not skilled at taking photos in the dark. So my photos really don't do it justice. If you ever visit then make sure this is on your list.
Sunday 17th February – Day 48
After the amount of walking we did yesterday we took it a bit easy only walking about 19km and using the metro a bit. Monkey was shattered so we didn't get all the things done we had planned to. Which does give us a great excuse to go back. He is only six as well – sometimes I wonder if I expect too much from him! So we took it a bit easier and ate earlier so that we could hunt down some of the light exhibits from Bright Brussels. This was actually snapped on my phone. I am impressed with out it came out. Initially not wanting the balloons it in, I think now that they really add to the picture. We were really lucky that this was on while we were there.
Monday 18th February – Day 49
Today we tried to get up and out early as we wanted to stop at Planckendael Zoo before getting on the train to go home. It was a brilliant zoo and I wish we had more time to fully explore. So much so that if we get the opportunity to go back that way its on our list to revisit. There was an inside tropical treehouse which had lots of bird cages and Asia styling. The boys enjoyed climbing in and out of a little cart. Although far from perfect its one of my favourite pictures of them from our break.
Tuesday 19th February – Day 50
It was hard work going back to work today! Whenever we have been away I always curse the fact that I didn't book the whole week off. For me it was a day of catching up and seeing clients. Although we woke to a very hard frost in the morning, which made the glorious weather we had seen in Brussels even more of a distant memory. This photo was taken of the top of my car! You can see the little puddles of water which shows how quickly it froze!
Wednesday 20th February – Day 51
London for me today. Although I have come down with a stinker of a cold overnight. To be honest it was only going to be a matter of time with the kids. Its funny isn't it because as a mum you are just expected to carry on. So I dosed myself up with cold medicine and take the day a little easier instead of getting an early train at six something I got one at seven something. I also opted for a cupcake at lunchtime and spent a little longer walking to and from the station.
Thursday 21st February – Day 52
Work day, not much to report really. Other than I still feel pretty rubbish. Its meant that come the evening I have no motivation to write or have much interaction with social media. Monkey enjoyed playing with plasticine and made this while I was at work.
Friday 22nd February – Day 53
The last day of the half term holidays. I am still not feeling great and regretting working in the week. As it means the plans I had for the morning didn't quite work out. Instead we went for ice cream in a local ice cream parlour. Monkey chose a sundae and Kipper a simple chocolate cone. I did wonder when the sundae turned up if he would regret his decision but he didn't he was very happy with his little cone. The rest of the morning was spent running chores, washing and picking up nappies among other things. So that by lunchtime we were in the car on the way to our last adventure of the holidays…
Blog Posts this week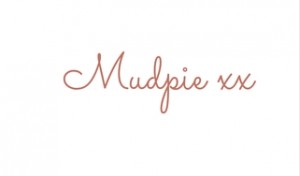 If you've liked this post please follow me on my social media channels:
Mudpie Fridays: Twitter | Instagram | Facebook | Pinterest | LinkedIn