I have often written about how difficult it is to find more unusual clothes for the boys. I am constantly on the hunt for items which are both tough enough to weather the boys energy. But at the same time interesting and different. So when Romanian 3fnky kids got in contact and asked if we would like to try out some of their gender neutral clothing I of course said yes.
I was initially drawn by the neutral colours and bold patterns. The fact that the items are designed to be gender neutral appeals to me. I also like that they are loose fitting and practical. Both boys are constantly climbing and running riot so to have clothes that move with them is essential. We ordered several items but my favourites by far are these star outfits which are available on Amazon as well as direct from their website. The pieces are designed specifically so that they are easy to match. Which means I can dress the boys in the same pattern but in different pieces.
Made from 100% cotton they are extremely comfortable and I know this because the boys always ask to wear the stars! Not only do the clothes look good, feel good they also wash well. They are thick to touch with the inside being lovely and soft. I did wonder if the new clothes feeling would disappear. But having been washed several times they are still as good as when they first put them on.
3fnky Kids clothing is available in three sizes ages 2-4, 4-6 and 6-8 years. I opted for 6-8 for Monkey who will be seven in June. He is long in the leg and arm but all the clothing fits him well. Kipper is in age 2-4. There is less room in the top and hoodie than expected but he's very broad and this is something we have come across with other brands. Price wise on amazon the trousers are £41.50 and the cotton tops £38.00. So they are on the upper end of the price scale, however like many things you get what you pay for.
I will definitely be looking to buy more items from 3fnky Kids. The fact that they are so versatile, great quality items that wash well and the boys obviously love them. I would be silly not to, and they are even available on Amazon Prime! Which when you are a stressed working mum is invaluable.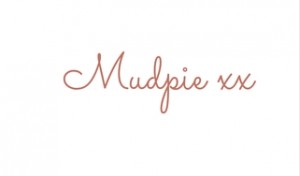 If you've liked this post please follow me on my social media channels:
Mudpie Fridays: Twitter | Instagram | Facebook | Pinterest | LinkedIn
*We were gifted the items in the post in return for writing this blog post. All words and opinions are my