Its been yet another busy week at work and I am looking forward to relaxing this weekend. Although we had a great end to half term sometimes its nice not to have too much on! You can see what we got up to last week – Our Adventures in Pictures: 365 Week 8 2019
Saturday 23rd February – Day 54
Today we headed to Warwick Castle for a press stay. Both boys were incredibly excited about staying in the grounds of a castle. Monkey's favourite activity by far was the knight school which is when this photo was taken. About ten minutes before though it was a bit touch and go if he would take part since he was desperate for a long wooden sword. However he had initially chosen the dagger in this photo when we had been to the gift shop earlier. So we weren't about to go and buy him a second. Thankfully he realised that he wasn't going to get his way and got on with having fun instead.
Sunday 24th February – Day 55
On Sunday we visited Batsford Arboretum on the way home. I had googled the best place to see snowdrops close to Warwick. It wasn't until we pulled in that Hubby and I realised we had visited it alone a couple of years ago when we went to Stratford Upon Avon without the boys. I remember thinking it would nice to take them there. But hadn't put two and two together. Of course they were playing with sticks again and found this waterfall. I was busy snapping away at the opportunity to take photos of the boys together, not realising just how wet Kipper was getting. Oooppps.
Monday 25th February – Day 56
The problem with doing this project is I can't really share my day to day work life online. Plus I am not sure its that interesting to you guys anyway. Which means Monday – Thursday I can struggle for photos. So this week I am cheating and including this picture of a peacock and butterfly I took at the weekend for the next couple of days. I was pretty impressed with how they turned out.
Tuesday 26th February – Day 57
Wednesday 27th February – Day 58
I was in London today for work hosting a seminar in the afternoon for clients. Before racing back to school for the governors curriculum meeting. I think after leaving the house at seven I finally got back in around eight thirty. It was a long day. This picture was taken while I was sitting in the train at Blackfriars.
Thursday 28th February – Day 59
Thursday felt as equally long. I spent most of the day on the road seeing clients before doing the normal Beavers rush around. Only this time there were on a farm so I had to remember additional items. I was pretty impressed with myself. By the time we got into bed I was shattered. It doesn't help that a certain little person has taken to coming into our bedroom in the very early hours of the morning. Said person had left us a little present in the bed… or he was keeping them warm until he made an appearance…marbles.
Friday 29th February – Day 60
Friday is by far my favourite day of the week. Just like most weeks Kipper and I went to Music Bus where we played with various instruments and sung his favourite song. Tiny Tim. Then we popped round a friends house to book an experience for later in the year. The two families are going together so we needed to manage it logistically. After that Kipper and I went to Little Streets. I use to take Monkey to one over in Surrey, but they have recently opened up closer to where we live. Its the first time Kipper has ever been to a place with quite so many toys. He was in his element although the bike was his favourite and we also had a rendition of Old MacDonald.
Blog Posts this week
Been a little lax on the big posts this week…
Since we have a reasonably quiet weekend planned, I have lots to catch up on blog wise and I am hoping to schedule a week of posts in advance… fingers crossed.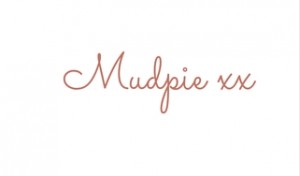 If you've liked this post please follow me on my social media channels:
Mudpie Fridays: Twitter | Instagram | Facebook | Pinterest | LinkedIn