'You are the bows from which your children as living arrows are sent forth"
I can not believe we are already on week nine. This year seems to be flying by so quickly. I know I probably say that every year. Living Arrows really makes me take stock of our weeks and appreciate the time we have together as a family. This weeks photos were taken on Saturday when we went to Alice Holt woods to do the ZOG trail.  I did wonder if we would get drenched but managed to get away with it.
If I am honest I am a little disappointed as I was hoping for something more like the Gruffalo trail. With a big carved ZOG at the end of it. Unfortunately this wasn't the case. The boys seemed to enjoy it anyway and it was good to get them out in the fresh air. Since the morning had been spent mattress shopping and the weather for Sunday was rain all day. This photo of Monkey was taken in one of the play areas along the trail. It was the boys favourite as it had lots of interlinking giant tubes to climb around in. I took loads of pictures, however they were so quick to move around quite a lot are blurry, I need to get better at taking natural shots!
The picture of Kipper was taken in the woods. He had picked up a stick like normal and was trailing it behind him everywhere. It was also a useful tool for helping trees get better apparently. I am assuming this is a forest school thing. However at this point in the trial we walked across a small stream and steep bank. For some reason he thought it would be a good idea to throw his prize stick over the bridge. As soon as he did it he burst into tears (you may have caught it on our insta stories). Anyway I had to go down and retrieve the stick. Thankfully there wasn't much water about otherwise I would have got very wet. This is the first picture where I wish he wasn't in his rainbow coat. I think something a little less bright would have suited this picture better.
Hope you all had a good week – I look forward to seeing what you get up to.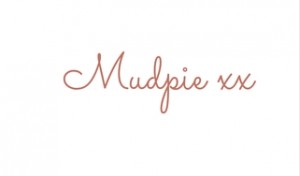 If you've liked this post please follow me on my social media channels:
Mudpie Fridays: YouTube | Twitter | Instagram | Facebook | Pinterest | LinkedIn
Linking up to #LivingArrows