Mothers Day Gift Guide 2019: I can not believe we are in March already. I always forget how super quickly February goes. At the end of this month incase you had forgotten is a very special day where you get a chance to show your mum just how much she means to you. With this in mind I have put together a gift guide which hopefully will have something to suit everyones tastes and pockets. I am also giving you the chance to win the contents at the bottom of this post valued at £600
NuBrilliance Sonic Brush: Facial & Body Sonic Cleansing Brush
Available from JML the NuBrilliance Sonic Brush: Facial & Body Sonic Cleansing Brush is designed to leave your skin feeling softer and smoother. Nubrilliance professional face and body cleansing system uses a rotation micro-brush to help loosen dirt, oil and makeup from your skin to reduce the appearance of pores and wrinkles. I don't know a mum that wouldn't like less wrinkles! It has 2 speed settings and four replaceable rotating heads and because it's splash proof and battery operated, you can use it anywhere.  In the box you also get an extension handle so you can use it on your back as well. RRP £49.99
Scaramanga Saddle Bag
I love a new bag and Scaramanga's leather satchels and bags are both luxurious and on trend. They have a wide range of different styles so there will be something for everyone. I opted for the classic saddle bag. Hand made with a vintage look and brass hardware I love it. Measuring twelve inches its the perfect size to get everything I need in. The long strap means I can wear it across my body so have my hands free for the kids. It also gives me that little bit more security when I am on a city break. The extra front pocket also means my keys and phone are easily to hand. I can see this being a firm favourite. RRP £68
Wooden Bathtub Caddy
Available from Cool Gift its a great gift for those mums who need more 'me' time. Which is pretty much every mum I know. There is even space for a glass of wine! The bath tray has a beautiful outer finishing with a natural look. Thanks to the extendable side arms it will fit every bath tub (up until a width of 94 cm). The groove on the right side prevents your wine glass from tipping over. And since the book stand can be folded down, storing your bathtub caddy is also really easy. The stand can also be used in conjunction with a tablet should you wish. RRP €39.95.
Treasure Trails
Wanting to spend time with the family outside is all I want for Mothers Day this year. But to encourage the rest of the family out they need to have something to do. Which is where Treasure Trails come in. Suitable from the age of six onwards they are an imaginative way to explore towns, cities & villages across the UK with a self-guided themed walk. An easy to follow route will enable you to crack the clues whilst taking in some of the most fascinating sights along the way. They have over 1,200 trails across the UK which means you can do one in your home town or if you are planning a road trip pick one for your destination. By solving the fiendish clues on the trail, you'll be discovering whodunit, finding the location of the buried treasure, or completing the mission like a true secret agent. I really like that they can either be downloaded or are available in hard copy. Both are priced at £6.99
Leggings are a wardrobe staple when you are a mum. If its to throw on under a tunic for play days, lounge wear or for exercise. Love Leggings are  a new premium leggings wear brand that supplies a range of products including everyday cotton, sports, maternity and kids leggings and tights. With quality at the centre of everything they do their leggings are non-see-through and come in inclusive sizing from a UK size 4-28. They also have a wide range of colours and a range of fits and lengths to suit everyone. I was so impressed with the choice available. I opted for Focus Midnight Black 7/8 Sports Leggings which are perfect for yoga. The have a no-fuss seam design for zero interference and a flattering 'V' shaped waistband for a perfect bum-shaping silhouette. I need all the help I can get after two kids! As they are 7/8's in length, finishing perfectly above the ankle, or if you a petite like me it means they actually fit properly. I love them and they are too good just to wear for yoga! RRP £28
Spending time together is my top priority so a voucher such as this one from Buyagift.com is perfect. Choose from 171 locations for a family of four. There is such a wide choice you are bound to find something suitable for your family. For the more adventurous family you can go on an exciting paintballing day, motorsport simulations, ghost tours, and wall climbing. If you're after something for younger kids, then why not take a look at the great range of mazes, crazy golf, and wonderful animal experience days. Get up close with Owls, Alpacas, Reptiles, Birds of Prey, and many more! Whatever experience you settle on, you're guaranteed a fantastic day out, and something that the kids will remember for a long time! Considering how expensive days out as family can be its a bargain price to at £29.
Luxury Afternoon Tea
Who doesn't like an afternoon tea?  Red Letter days offer a Luxury Afternoon Tea experience where you can choose from one of 60 hand-picked UK venues. Although there are London locations I also like that there are plenty outside of the capital.  Tuck into an indulgent spread (the exact menu varies depending on location) of special sweet treats, delicious cakes, pastries and delicate finger sandwiches, accompanied by a refreshing blend of tea and coffee – some venues even include a glass of bubbly each! A splendid way to spend an afternoon with your mum. RRP £60.
Emma Bridgewater Power Bank
If like me the special lady in your life likes to take plenty of photos on her phone then a Power Bank from Emma Bridgwater would make a thoughtful gift. Especially as they come in three beautiful Emma Bridgewater designs – hearts, spots, and Rose & Bee pictured below. Its universal meaning that it can also be used with tablets, e-readers and most phones. The Powerbanks boasts a 5,000mAh lithium polymer rechargeable battery, which has the capacity to charge most phones more than once and even power enough for tablets, e-book readers and other devices with higher capacity demands. RRP £29.95
Emerald Stud Earrings from The Fine Jewellery Company
Its always nice to spoil mum and if your budget allows what better way than with some lovely earrings. The Fine Jewellery Company have so much choice and something for every taste. I settled on these beautiful 9ct White Gold 0.80ct Oval Emerald Solitaire Stud Earrings. Simple but striking they are good for mothers of young kids as they aren't dangly so less likely to be pulled out! I also tend to put earrings in and forget about them so these are perfect for me. A good size the carat weight is approximately 0.8 of a carat, width is 5mm and length 7mm so they are noticeable without being too big. RRP £145
ASDA Photo Tea Towels
Who doesn't want photos of their kids all round the house? Hubby has got a little fed up of the multiple pictures that hang on our walls and the frames on the shelves. But with so many different photo gifts available now there is always another option. I had no idea ASDA also produced photo gifts. They offer a huge rage of options but I had never seen photo tea towels before. Made from 100% cotton, your photo will be printed edge to edge to create a stunning end product. Its possible to choose one or multiple photos with several designs available. They were really easy to order and I am very impressed with the quality of the printing. They also come with a top stitch finish and sewn in hook makes this a beautiful Mother's Day gift. RRP £13.50 each
The Book of Mum
Knowing just how great the personalised books from The Book of Everyone are I was delighted to see that they have a Book of Mum edition. The easy personalisation platform means you don't have to be a computer whiz to create an amazing book for someone special, stuffed full of curiosities, beautiful designs, inspiring quotes and fun facts. All you need to provide is some information on and anecdotes about who you're creating the book for.
Once designed there are three different bindings which means that there is something for everyones budget. A soft paperback issue for £19.99, a laminated hard back cover version for £29.99 and a Deluxe option. Which is padded hard back book, that comes with a luxury presentation box. There is also the option to add gift wrap and a card for an additional cost. Beautifully illustrated with bright colours I am sure my mum will love it this Mothers Day.
My 1st Photos Fabric Book
Ideal for a new mum its a lovely way to record the relationship she has with her young baby. I really like that they are hand made in Surrey by two mums, so they get it. I also like to support small businesses where I can. Using only safe materials they make a lovely keepsake and gift for both mother and child. You can order your book online easily by uploading your photos and choosing your own words. Even I managed it! It didn't take long to arrive once ordered either, so there is still plenty of time before the big day. The printing quality is first class and I was very impressed with it. Each book costs £25 or £35 depending on the number of photos includes. You can also buy a gift voucher for this amount on their website if you want to let mum choose the photos she wanted included which I think is a nice touch. Find out more – My1stPhotos.
ISAK Wrap Blouse
I don't get a lot of chance to update my wardrobe which is looking quite out of date. I would be very happy with this blouse from Elvi Ladies Clothing. The ISAK Wrap Blouse is available in black and from size 8 – 28. For a simple blouse it has a lot of details I love. Made from satin, it has a self tied waist belt with a ring detail. Ballon sleeves are super flattering and the pleated shoulder detail adds interest. It would look great with a pair of skinny jeans and boots for a night out with the girls. Or with a pleated skirt for Sunday lunch. RRP £45.
Mama & Papa Frame
If you are looking for something for a new mum or mum to be then theMama's and Papa's Print Kit Frame Always Love You. Its part of a larger selection of gifts under the Always Love You brand. The frame comes with paint and a paint brush, plus two cards to capture your child's hand or footprint and then display it in the additional frame. With a printed message on the glass, the frame co-ordinates with pieces from our Always Love You collection and is a timeless keepsake that will look at home in your nursery or as a gift for grandparents. The neutral grey colour would look lovely in other parts of the home as well. RRP £22
The event is a shopping festival with hundreds of well-known brands, small boutiques and unique retailers across a wide range of products including fashion, beauty, home, food & drink and more. At the NEC Birmingham you can learn the tricks of the trade from top beauty experts, watch live catwalk shows, sample delicious food and drink and so much more, all in the company of your favourite This Morning family members. It's the ultimate lifestyle event and a fabulous day out with your friends and family. I have a pair of Silver tickets to include in the giveaway below. Prices from £27.50 per person.
Mum & Me Hoop
Sparkles and Daughters offer a wide range of personalised gifts for the special lady in your life. I opted for their Mum & Me Hoop. The embroidery hoop is a different way to display special memories such as pictures from your wedding day. Its possible to have the photo printed in black and white or colour. The leather twine comes in several different colours and they also offer a group of three hoops to make a feature. I was super impressed with how quickly the item came out and the quality of the printing. It was very tactile. The hoop measures 8 inches across. Its is also an amazing price at just £15 each.
If you would like the opportunity to win the items included in this gift guide which are worth over £600 then please enter via the gleam application below. For a full list please see the T&Cs below. Good luck!
Mothers Day Gift Guide Giveaway worth over £600

Competition is open to residents of the UK aged 18 and over
There is no cash alternative offered
The winner will be drawn at random and will receive the items mentioned in the gift guide.
The giveaway will close on the 26th March at midnight, the winner will be notified through Twitter
The Winner will be asked to provide an email address and full postal address
Please note that items will arrive separately. I have some other giveaways running at the moment so please check them out in the Blog Giveaways Page above.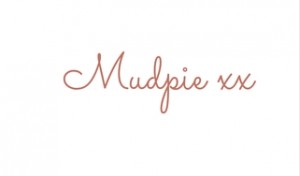 If you've liked this post please follow me on my social media channels:
Mudpie Fridays: Twitter | Instagram | Facebook | Pinterest |LinkedIn
This is a collaborative post we received press samples of the items in this gift guide.