Snowdrops at Batsford Arboretum: On our way back from our stay at Warwick Castle we stopped at Batsford Arboretum. I had googled to try and find the best place for snowdrops and it had appeared. Sold by the photos on the website we decided to try it out. What we hadn't realised until we drove up the exceedingly long driveway that we had in fact visited before. When Hubby and I had a rare break away without the boys back in the Summer of 2017 we had visited on the way home. I remember walking around last time thinking we really should come back with the boys at some point. So here we are!
Batsford Arboretum is attached to a garden centre and cafe. Which makes it the perfect place to explore with family because you can stop for lunch after! Although since it is an arboretum it is a little hilly, so worth bearing in mind if like us you still use a pushchair. Entrance to the arboretum is at the back. We brought a family ticket as even though Kipper is free because he is under three it worked out cheaper – £20. We were given a map which highlights all the points of interest. However for me it was all about the snowdrops!
For this reason we headed down into the glade to start with and there was the blanket I was hoping for. I haven't got  any photos though as there was another photographer lying down in the middle of them. Although the boys were more impressed with all the sticks that were laying around. Climbing on tree stumps and making up little games. I think because of all the good weather a lot of the other Spring flowers were out.  So as we walked up the bank there was lots of crocus too.
Kipper found a little waterfall which he really enjoyed poking his sticks in and out of. I thought it was very funny until I realised just how wet he had become. We decided to walk up in the arboretum where we found several different bridges. The little stream that runs down the side proved for lots of entertainment for the kids. Jumping back and forth across it.
At the top by the bridges there was a lot more snowdrops which were still looking okay. Although I am not sure we saw them at their best. There was also a lot more to see than we did on this trip. On the outskirts of the arboretum there is a small church and little village which would also be worth exploring.
As you follow the path down from the bridges back to the garden centre. You will pass through some small craft shops. One of them is a wood turners which fascinated Monkey who enjoyed watching the craftsman. After we went into the garden centre and had lunch. It was busy but there was lots of tables outside. The cafe serves a roast dinner which looked extremely popular. We had a panini and chips before attempting the drive home.
I wonder if we will end up visiting again in a couple of years when I have forgotten our last visit.
Wheres your favourite place to visit the snowdrops?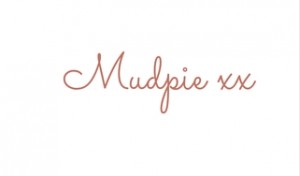 If you've liked this post please follow me on my social media channels:
Mudpie Fridays: Twitter | Instagram | Facebook | Pinterest | LinkedIn