Whenever we go away we do try to get to a Zoo. Its always good entertainment value for the whole family and its something the boys ask to do. When I was researching the best things to do in Brussels with kids. Planckendael Zoo popped up. Its on the outskirts of Brussels around a thirty minute drive towards Antwerp. As we had the car this wasn't a problem for us. If you are visiting without a car then I think its possible to get there by bus. We visited on the way back towards the Eurotunnel thinking we wouldn't need all day. However we ended up leaving mid afternoon a little sad that we hadn't managed to get round the whole zoo.
Its split into five main areas – Asia, Oceania, America, Africa and Europe. We headed straight into Asia aiming for the elephants. The first thing that the boys saw was a rope bridge that went high up into the trees. Of course instinctively they wanted to climb it, which they did to great amusement. I thought it was a one off but as we walked round the zoo I realised that all over the zoo there was lots to keep the boys entertained. With things to climb on at every turn. It worked really well as it broke up walking between the enclosures.
On our way to the elephants we ended up walking through a huge greenhouse which included some animals I had not seen before. It was a great place to explore with brightly coloured bird cages all around to keep within the Asia theme. The boys enjoyed running around all the different paths before finding the exit. Which just magically opened up in front of you, a little like Aladdin's Cave.
From the greenhouse we continued our search for the elephants via the lions. Around the lions there was an old train which had been decorated to keep with the Asia theme. Its the little things which really makes this zoo appeal. Of course both boys wanted to get inside the train…
When we finally got to the elephants the enclosure was amazing. We found a family tree picture which explained all the elephants in the pack. This was a lovely touch as there were a number of younger elephants which we tried to name and spot. I particularly liked this one who had a mop of hair…
Realising that it had taken us the best part of two hours to get to this point. Purely because of the amount of things for the boys to do. We tried to hurry up a little as there was two other animals we really wanted to see while visiting. The  koalas and the giraffes. I have never seen koalas in real life. Despite being lucky enough to visit a large number of zoos. I guess the climate in the UK is probably not very good for koalas. When we arrived at their enclosure all three were sleeping. But they looked exactly how I imaged all soft and cuddly. I cold have stayed and watched them for ages, but the boys were more intent on finding play equipment. But how cute is this?
Our next step was to head over to the giraffes as they also had a number of younger ones too. The viewing platform is actually elevated which means that you can get a lot closer to the giraffes. There are a number of feeding boxes suspended around the outside which encourages them to come towards you.
After this we had to head back to the car and the two hour drive back to Calais. We quite often travel around Europe by car for one reason or another. Now I know that this place exists I will be making sure we visit again if we are heading into Belgium again. There was still about half of the zoo which we didn't get to and I know the boys would have liked to spend more time on the play equipment. If you ever find yourself near Brussels then I would definitely recommend adding Planckendael Zoo to your list of must see places.
Have you ever been to a zoo abroad that really surprised you? I would love to read about it in the comments below.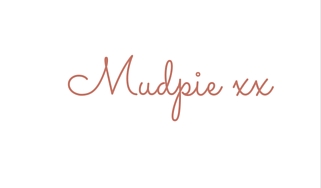 If you've liked this post please follow me on my social media channels:
Mudpie Fridays: Twitter | Instagram | Facebook | Pinterest | LinkedIn
We were invited to stay at Made in Louise by Visit Brussels who paid for our stay and a Brussels card for both myself and my husband.