In my first monthly bucket list update I mentioned how I don't like monthly posts because I struggle to keep them up. So here I am writing Februarys update in March. It doesn't bode well for the rest of the year does it? However the idea of this monthly post is to add our Ultimate Travel Bucket List. Each month I am sharing five places, activities or destinations which I have found that month. I should be clear this is a wish list and its going to be a long one…
The Snowdon Railway
I found this by accident after researching things to do in Wales for a forth coming trip. I have always fancied climbing to the top of a mountain. However with to young kids in tow walking Snowdon is not practical. However using the railway would mean that we wouldn't need to worry about getting up and down in eight hours. Which is apparently the average length of climb and descent. It does not operate all year round and only goes all the way to the summit in the Summer months. So unfortunately it won't work for the trip we have planned. But its one for the future.
Photo by Jack B on Unsplash
The Jacobite
Keeping on the train theme, I am currently trying to plan a break for my 40th birthday. One idea was to visit Scotland and go on the Jacobite. It is meant to be the most beautiful train journey you can take through the Scottish Highlands. Unfortunately we are a little late booking with all the first class accommodation already taken, so we have decided to add this to the list for the future.
Photo by B K on Unsplash
Dubrovnik
As part of the continued research into potential weekend trips. I have fallen in love with the idea of Dubrovnik. Croatia has been on my wish list for a while but as a country not for individual cities. However the pictures of Dubrovnik's old town reminds me so much of Tuscany I can't help but imagine us sitting sipping coffee in the Placa. Or wandering along the city walls and swimming the in Adriatic. However as a traditional city break it could be more suitable to a trip with Hubby than the four of us.
Photo by Ivan Ivankovic on Unsplash
The Lavender Fields of Provence
We actually visited the area of Provence in May last year. We were far too early for the lavender which starts to flower in June. Having visited Mayfield Lavender Farm in the UK a number of years in a row I would like to see the enormity of the French fields. With the traditional French buildings and monasteries in the background. The one which I would really like to visit is the Notre-Dame de Sénanque Abbey. Which is still occupied by monks offing guided tours at specific times of the week.
Photo by Remi Antunes on Unsplash
Taj Mahal
This is a big one and probably on most people's wish lists. However this month it also went onto Monkey's. When he was small I made some laminated cards of famous buildings that we use to use building blocks and duplo to make. I had forgotten all about it, until he pulled it out of his bookcase. He settled on the Taj Mahal declaring that he wanted to visit. My husband is not keen on the idea so Monkey has decided just him and I will go when he is older. He is fast becoming my little travelling companion.
Photo by WeRoad on Unsplash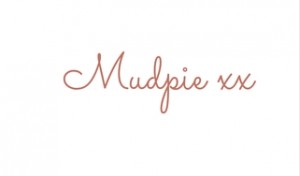 If you've liked this post please follow me on my social media channels:
Mudpie Fridays: Twitter | Instagram | Facebook | Pinterest | LinkedIn