Welcome back to my weekly post about our adventures this week. Its been ridiculously busy for some reason and I am looking forward to a quiet weekend. And hopefully a quiet week. If you missed it you can read about week nine here – Our Adventures in Pictures: 365 Week 9 2019
Saturday 2nd March – Day 61
Today we got up late, as Kipper's desire to sleep with us from the early hours of the morning is starting to take its toll. Our first stop when we did go out though, may help with this problem. I will be sharing more on the blog soon. Lets put it this way I never thought I would get excited about pillows and a mattress. Blog work done we headed to Alice Holt woods to do the ZOG trail. We had tried a before but instead found snow! This time however we made our way round the trail. The kids loved the mud and sticks. Although I was a little disappointed there was no carved ZOG at the end of the trail like the Gruffalo one.
Sunday 3rd March – Day 62
Today I woke early. I sometimes find when I have lots on my to do list I struggle to sleep. I don't think it helped that Kipper came in again and tossed and turned for most of the night. It did mean that I managed to catch up on some blog work and actually get the whole weeks worth of posts scheduled. The trick of course is now staying ahead of the game so we will see if I managed it. The weather was so rubbish that we didn't leave the house. Instead I Spring cleaned the kitchen, caught up on the washing and we played with some new toys sent for social sharing. I am hoping I am not going to fate it now but it feels as though work for the blog maybe starting up again after a pretty quiet start to the beginning of the year. This photo was taken when Kipper decided to have a nap at 4pm… it did not bode well for bedtime. And yes we did stay in our PJs for most of the day!
Monday 4th March – Day 63
Today I worked predominately from home trying to catch up on a busy week last week. I asked Hubby to pick up some daffodils at the weekend and he brought me a big handful. Which only just fitted in the vase but they smelt gorgeous today as I was working. One of my tasks was to learn a technical presentation which I am delivering on Tuesday and it seemed to take me twice as long. I always feel uneasy when I am delivering something for the first time, especially when its very technical.
Tuesday 5th March – Day 64
This picture was taken on the school run. I dropped the boys this morning before heading out to my meetings. I have been trying to share more on stories this week. But in the rush of getting everyone out the house and then the rush of getting everyone back into the house in the evening it can be tricky. Plus we don't do that much during the week!
Wednesday 6th March – Day 65
The only photo I took today was this one at breakfast… not the best quality but a happy Monkey for a change. Mornings are not his strong point!
Thursday 7th March – Day 66
World Book Day – Monkey has been so excited to dress up as Harry Potter. Although we haven't even finished the first book yet he is totally into it! I was on the road for most of the day for work. Apart from the running around after work to get Monkey to Beavers and pick up Kipper from nursery before picking Monkey up again. I really needed that glass of wine which I have been accustomed to on a Thursday evening. But he was so happy with this costume…
Friday 8th March – Day 67
Today I travelled into London with Kipper and my mum for the first event of my Kinder Ice Cream Ambassadorship. There will be a blog post coming really soon all about our little adventure. Afterwards we went for lunch at Liberty's. The intention was to have afternoon tea. But it was so cold and miserable that we opted for something hot instead. Unfortunately the rain came so we didn't get much of a chance to look around. I was hoping to get some pictures of them together down Carnaby Street but instead we opted to get a taxi back to the station! Not before admiring the flowers. I think mum was contemplating getting some until we realised the price! They looked so pretty in the metal vases and the moody weather.
Blog Posts this week
I was pretty impressed with getting the weeks blog posts written up last weekend. As this weekend is pretty relaxed I am hoping to do the same. I write so much better during the day and then I may actually get on top of the blogmin I need to do. Especially with the changes to DA.
You are invited to the Inlinkz link party!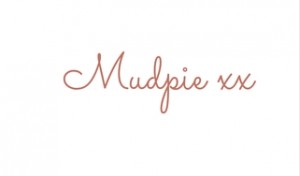 If you've liked this post please follow me on my social media channels:
Mudpie Fridays: Twitter | Instagram | Facebook | Pinterest | LinkedIn