'You are the bows from which your children as living arrows are sent forth"
This weeks photos were taken on Saturday when we decided to visit the beach. We thought we would go and blow the cobwebs away. The boys have some octopus kites which I brought last Summer for a few pounds. I thought it would be a good idea and give them something to do while at the beach. Only it was far to windy and all that happened was that they went round and round in circles much to everyones annoyance. Especially Hubby's.
The boys didn't seem to mind. Kipper thought it was great fun finding the biggest stones possible for me to throw into the sea. We would shout one, two, three, plop. He thought it was hilarious. It was very rough so I also spent a fair amount of time making sure he understood he mustn't get too close. It wasn't long until they were treasure hunting. Kipper found the only part of the beach that had sand on it to dig for 20ps. He was most impressed when he found one!
Monkey enjoyed scavenging for things and building rock towers. Because it was so rough he found lots of cuttlefish which he thought was brilliant. I hadn't realised how long his hair had got until I looked at this photo. I think I need to take him to get it cut soon. We only stayed for a couple of hours but it was enough to enjoy the nicest part of the day on the beach.
Hope you all had a good week – I look forward to seeing what you get up to.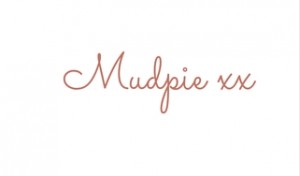 If you've liked this post please follow me on my social media channels:
Mudpie Fridays: YouTube | Twitter | Instagram | Facebook | Pinterest | LinkedIn
Linking up to #LivingArrows