We were gifted the Britax Holiday Stroller for the purpose of this review all words and opinions are my own. 
Review Britax Holiday Stroller: If you are regular readers of Mudpie Fridays you will know at the beginning of half term we went to Brussels for a long weekend. Kipper is at the age where he will walk but he won't walk everywhere. Plus when you are on a city break theres a good chance there will be a lot of walking going on. We walked in excess of 35km over just two days and that doesn't include our trip to the zoo on the way home.
We drove to Brussels from Calais. Having recently changed my car from an estate to a saloon we don't have the amount of boot space that we use to. So we needed a buggy that doesn't take up much room. With a trip to Canada on the cards for early Summer. It also needs to fit in an overhead locker.  As a Britax Ambassador we were offered their Holiday Stroller to review.
The Holiday Stroller is designed for children from 6 months to 3 years old up to 15kg in weight. Kipper will be three in May and is not a small child. Already dressing in 3-4 clothing he's chunky so I was a little worried that he would be too big for the buggy. Thankfully he seemed quite happy in the stroller during our trip. Even falling asleep on a number of occasions which is unusual for him now.
Things we loved about the Britax Holiday Stroller
Its so light weight (only 5kg) that I can carry it on the strap while running around after Kipper.
It folds down so compactly that it actually fitted into a locker folded when we visited one of the museums. It is only 25cm wide and 60cm high.
You do need two hands to collapse the stroller but its easy to do and quick. We used it a lot on the metro and couldn't always find the lifts. So it was great knowing we could just pick him up and grab the buggy and go.
Considering its a small buggy it coped well with the cobbles in the city and I think this is in part to the front wheel suspension.
The tyres are puncture free which is ideal for travel. Since there is always so much to remember when travelling with kids the last thing I want to think about is a puncture kit.
The basket is a good size considering just how small the buggy is. Although it would not fit my rucksack its idea for the nappy roll, bottles of water and jumpers. We also used the handles to hang coats on.
Its fit for all weathers since you can purchase a rain cover and a bag for the stroller separately. The sides of the seat are also made of mesh which means it will help stop Kipper getting hot when we use it on a more exotic city break

Things we were not so keen on the Britax Holiday Stroller
It would be nice it it was a little larger on the seat size. Because Kipper is that bit older we don't normally strap him into a buggy now. However with this one you needed to otherwise he would slip out. I am also not sure how long it will actually last him for.
We were really impressed with the Britax Holiday Stroller and I can see us getting a lot of use out of it in the city breaks we have planned.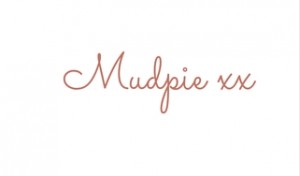 If you've liked this post please follow me on my social media channels:
Mudpie Fridays: Twitter | Instagram | Facebook | Pinterest | LinkedIn