We were gifted the picture in this post in return for the review all words and opinions are my own.
Review Cewe Photoworld: When it comes to Mothers Day gifts I much prefer receiving something with sentimental meaning. Whether that is something the boys have made themselves or a day out or activity where we get the chance to make memories. Its the little things that mean a lot and I am constantly trying to make sure I record them. So photo gifts are always on the top of my list. When Cewe Photoworld got in contact to see if I would like to review something for Mothers Day. I thought to myself… another photo company just like all the rest. However I was totally wrong. The quality is outstanding.
In our front room we have an acrylic of Monkey when he was three years old. I love it but Kipper has started to ask where his picture is. So I have been looking to replace with a picture of both of them for a while. All the other pictures in the room are framed. However I would normally opt for an acrylic as I tend to find the quality of framed prints lacking. However as I looked through the Cewe Photoworld website I was impressed with the variety of frames on offer. There was also lots of different size options. So I decided to take a chance on ordering a framed print.
The ordering process could not be simpler. First you choose the orientation you want, square, rectangle or panoramic. Sizes vary from 20 x 20 cms up to 50 x 75 cms. Frames are categorised into three different styles, modern, classic and country. Once your choices are made you can upload your photo and order your frame. I opted for one of the silver country frames which matches other pictures we have. I ordered the picture on a Thursday and it was delivered on Monday. I was very impressed with the super quick delivery.
When it arrived it came well wrapped in cardboard and sheet foam. Within the cardboard there is thick blue foam edging around the frame to protect it from bumps. The frame is very well made with the colour even all round. I was very impressed to see a proper mount in the frame unlike other framed prints I have ordered in the past. Which just come with a white border. The colour of the printing is vibrant and the quality is very good. I did use a very high resolution photo which obviously helped. The back of the frame has some metal fixings for hanging and there are soft dots on the bottom of the frame to stop it banging against the wall. For the price I don't think you could get better, our picture costs £65.98 and there is a £2.75 postage charge.
I would not hesitate to order framed prints from Cewe Photoworld again. They also have many other gifts including calendars, canvas, cards, phone cases, jigsaws, cushions and many more. They have also given my readers the chance to win a £50 voucher to spend on their website. So you will be able to find the perfect photo gift for your loved ones this Mothers Day. Please enter via the gleam application below and please note the T&Cs.
Competition is open to residents of the UK aged 18 and over
There is no cash alternative offered
The winner will be drawn at random and will receive a £50 voucher to use on the Cewe Photoworld website
The giveaway will close on the 31st March at midnight, the winner will be notified through Twitter
The Winner will be asked to provide an email address and full postal address
I have some other giveaways running at the moment so please check them out in the Blog Giveaways Page above.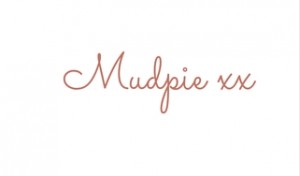 If you've liked this post please follow me on my social media channels:
Mudpie Fridays: Twitter | Instagram | Facebook | Pinterest |LinkedIn
The photo included in this post was taken by the very talented Claire at Samphire Photography, on a mini shoot we paid for.