The Launch of Kinder Ice Cream: I have some exciting news! Mudpie Fridays has been chosen as a brand ambassador for Kinder Ice Cream. As you can imagine we are all thrilled and the kids are especially excited about testing out the new products which Kinder Ice Cream are bringing to the UK.
Growing up ice cream was part of our Summer holiday experience. I have vivid memories of sitting on the steps of a caravan with my younger brother. Eating ice cream watching the other children playing on the swings. We had just come back from the beach and still had sand in between our toes. As a young family we spent a number of Summers in Dawlish and Devon. Building sandcastles with little paper flags, choosing from an array of metallic multi coloured windmills and paddling in the sea. This childhood nostalgia of Summers gone is something I want the boys to experience too. Summers should be care free.
At the launch event on Friday Kinder Ice Cream drew on this nostalgia by creating a memory sensory box on the Southbank. Designed to target the four senses of touch, sight, sound and smell. Each side of the box transported you back to Summers gone. On one side there was also a timer counting down to the official launch time of 12pm.
Kipper had great fun exploring them all. He was fascinated by the coldness of the ice wall and kept running up to touch it before running away again. Next was sight where we were treated to pictures of carefree Summers with adults and children enjoying ice cream. There were even a few photos of Monkey eating ice cream in Barcelona. My favourite was sound, where we listened to the sound of the sea. Waves gently lapping at the shoreline. If I closed my eyes I could imagine being on a beach laying in the sun. Finally smell. Along one side there were three vents each pumping out the smell of delicious chocolate. It made my tummy rumble! Needless to say it attracted a lot of attention.
But it got even better. At midday the box broke away and revealed the fifth sense of taste. As you can probably imagine it had drawn quite a crowd by then. There was a feeling of anticipation as we counted down the last few seconds, dry ice suddenly shooting from the cold ice wall. The sides were moved to reveal a freezer full of the new Ice Creams.
It was then we were given the opportunity to try out the two new Kinder Ice Creams. The Kinder Ice Cream Stick and Kinder Ice Cream Sandwich. The Kinder Ice Cream Stick is a milk ice cream stick, half covered with the same milk chocolate used by Kinder. Kinder Ice Cream Sandwich is the same milk ice cream sandwiched between the two five cereal biscuits. We had a great time experiencing the launch of Kinder Ice Cream and I look forward to bringing you more details of their delicious ice creams in the coming weeks.
If you want to try them out for yourself they are now available to purchase in supermarkets across the UK.
What are your most nostalgic memories of childhood Summers gone, I would love to hear about them in the comments below.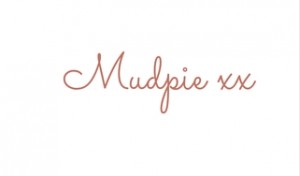 If you've liked this post please follow me on my social media channels:
Mudpie Fridays: Twitter | Instagram | Facebook | Pinterest | LinkedIn
We are working with Unilever as Kinder Ice Cream Ambassadors and have been compensated for our role.