It feels like its been a long week… you can read last weeks adventures here: Our Adventures in Pictures: 365 Week 9 2019
Saturday 9th March – Day 68
Today we got up late but decided to make the most of the good weather and headed out to a local beach mid morning. I had plans of flying kites. Only it didn't quite work out like that. The wind was very strong, there were kite surfers which entertained the boys, which probably gives you an idea of how windy it was. The little kites we had brought them last Summer just went round and round instead of staying in the sky. It didn't stop the boys enjoying the beach though. We threw stones in the sea, hunted for treasure and found cuttlefish. After a couple of hours we warmed up in a local pub. A pretty perfect day.
Sunday 10th March – Day 69
Sunday morning we spent doing chores. I caught up on the washing and tidying while Hubby hung a picture in our bedroom. For the last eighteen months we have had only one picture above the bed. I had always intended on getting a second printed but hadn't found one that worked. Before Christmas I had a mini shoot with the boys. One of the photos was perfect apart from the fact they were in their Christmas jumpers. I really didn't want Christmas jumpers above the bed… However I noticed the online photo store I ordered the first one through had a 50% discount on. So figured I would give it a go. At least it would be better than having a gap. Turned out I really love it. Even with the jumpers and the bright colours.
In the afternoon we popped to my mums to have tea and cake for her birthday. The boys generally ran around making a mess of everything. I decided what I would like for my big birthday this year. We are hoping to book it in the next week or so, which is very exciting!
Monday 11th March – Day 70
Normal work day today. Although I came home to a huge cardboard delivery on the doorstep. Another picture for our front room which I am writing a review on. Plus we had a delivery of some new pillows. I will be writing about a mattress in the coming weeks. While we were picking one out the lady gave us some pillows to use. They were absolutely amazing, I didn't even realise that you could get memory foam pillows! We decided on one each, I am really looking forward to trying mine out tonight.
As usual I spent the evening trying to catch up on blog work – social media is so time consuming… However WordPress reminded me that I have now officially been blogging for four years. Every year up to now I have written a post about what I have learnt. I am not sure I have any inspiration to share this year.
Tuesday 12th March – Day 71
Rather excitingly we booked the Eurotunnel for our trip over Easter. Although after Brexit failing again I am still a little unsure as to what we will need to take with us visa/car insurance wise. Although we still have a month so hopefully it will be clearer by then. My next job is to look into places we want to visit while we are there. I am hoping to get a couple of review visits to keep the total cost of our trip sensible.
Wednesday 13th March – Day 72
We had parents evening this evening. We put the boys in their onesies and headed to school, they have a little creche. Kipper is always a little reluctant but then he soon settles and I struggle to get him out again afterwards. His report was good, he's settled into a new friendship group which means the problems he was having with his friendships has lessened. He's keen to please and participates a lot in class. Literacy and math he is where he is expected to be. Turns out he has a natural flair for maths and his teacher said he could be at greater depth if he applied himself. This did make me chuckle as its always what my husband use to get on his school report cards. But as a Summer born boy who is also a leftie I will take where he is at the moment, plus he's only six. Hopefully in time he will find the motivation to apply himself to be the best he can be.
Thursday 14th March – Day 73
A day in London for work, its been a couple of weeks since I have been up. After our meeting we all went to a bar called Bounce where we can play table tennis. As suspected it turns out its not my strong point, but it was hilarious especially after a glass of wine. It also beats having to do the school and beaver run which is what my Thursdays normally exist of.
Friday 15th March – Day 74
We were up earlier than usual to collect my car before school. Which did mean I managed to get some work done before taking Monkey to school. On the school run Kipper picked me a daisy. Its something he has started to do a lot. Although that was about the cutest thing he did today, as his behaviour was stroppy to say the least. We had our usual music class before meeting my mum for a coffee. In the afternoon I had a doctors appointment and I have been referred to a consultant to check out some of my moles. Sounds like its a pretty quick turnaround. I am hoping I won't need them cut out.
We don't have any plans at all for this weekend. I have some blog work to do and soooo many photos to take. With rain forecast for all of Saturday there is a temptation to go into the woods in some new waterproofs we have been sent to review. But I probably should try and declutter the playroom and office.
Blog Posts this week
You are invited to the Inlinkz link party!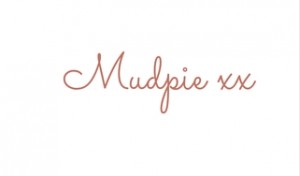 If you've liked this post please follow me on my social media channels:
Mudpie Fridays: Twitter | Instagram | Facebook | Pinterest | LinkedIn