Mudpie Fridays started four years ago (that happened this week but I've been too busy to mark the occasion) as an online diary for me. Although its grown significantly since then I still want to use it to mark the little things. Such as picking flowers for mummy. Generally unless its a special occasion I have to buy my own flowers. Its always been the same so I genuinely surprised when Kipper started picking daisies at Warwick Castle for 'Mummy'.
Of course Monkey joined in not to be outdone by his little brother. I thought it was a one off. Yet whenever we go out now for a walk or even on a school run Kipper will find me a flower. Nine times out of ten its a daisy. I don't remember Monkey going through this phase at all. Although he may well have done. Hence the reason I am recording it here.
Kipper will remember that he has given you a daisy and will ask where you have put it. Unfortunately because we are out and about they end up tucked into the top of the buggy and so never make it home to be pressed. Quite often I will open the hood and find half a dozen dried daisies instead. It does make me smile. Kipper is a very loving little boy and its these little gestures that sum him up. Although as he gets closer to three I can see him starting to use them to get round me. It won't be long until he's offering flowers as a way of saying sorry for bad behaviour I am sure. But for the moment I will take the daisies and make a note to remember when my two year old shows his mummy just how much he loved her.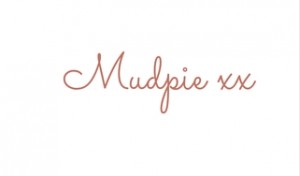 If you've liked this post please follow me on my social media channels:
Mudpie Fridays: YouTube | Twitter | Instagram | Facebook | Pinterest | LinkedIn
Linking up with What The Redhead Said