'You are the bows from which your children as living arrows are sent forth"
Week eleven already it feels like the year is whizzing by and although I started quite well organised I am now feeling a little out of control! The weekend just gone was the last for a while were we didn't have any plans at all. I took the opportunity to get on top of the chores on Saturday since the weather was so bad. But on Sunday we spent the day out and about. Part of that was a trip to a big indoors inflatable playground. I had taken Kipper on a Friday afternoon but Monkey had never been before. They were both very excitable. Luckily Hubby also came as typically they wanted to do different things and ran in opposite directions as we entered.
When he was tiny Monkey was pretty fearless. He still is up to a point. But I have noticed as he gets older that things that would haven't normally bothered him are starting to. Take this giant wall for instance, he was fine climbing up. But then once at the top he got a little nervous. Thankfully he recovered pretty quick as I didn't fancy climbing all the way up myself! He dropped down a couple of levels and walked all the way around it. I've not noticed him falter before. It was very high though!
Kipper just enjoys being able to run free! He particularly liked the purple hills which reminded me a bit of Teletubbies! I am not sure what was more funny Kipper throwing himself around or Hubby trying to keep up with him. It was really busy which meant they were being strict and we only had an hour. Monkey has asked that we visit again soon but I think I will try and pick a less busy day!
Hope you all had a good week – I look forward to seeing what you get up to.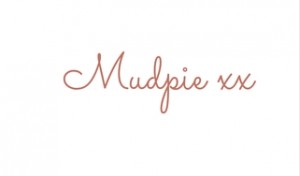 If you've liked this post please follow me on my social media channels:
Mudpie Fridays: YouTube | Twitter | Instagram | Facebook | Pinterest | LinkedIn
Linking up to #LivingArrows